First fully-electric Rolls Royce to arrive in 2023
Motoring
|
4th October 2021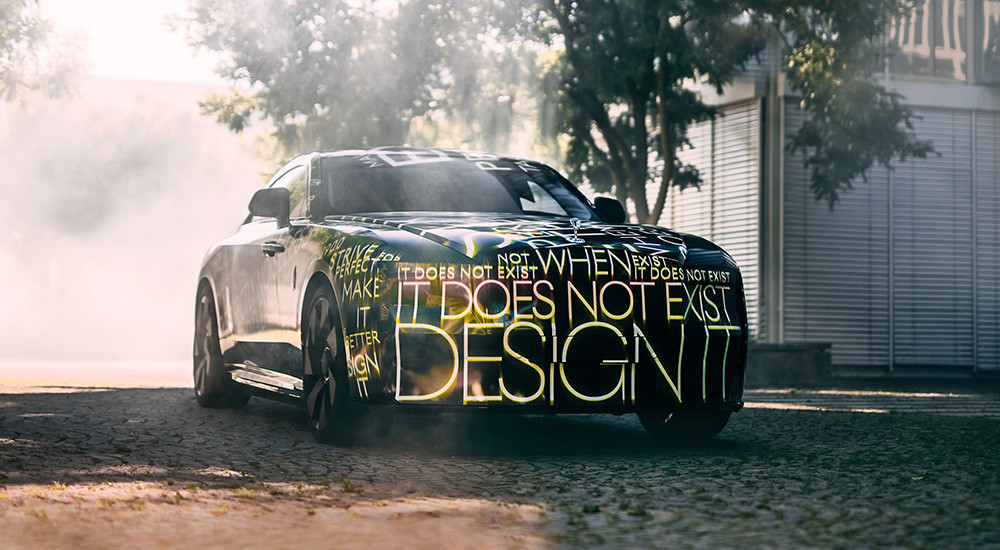 The first full-production electric car from Rolls Royce will be called Spectre, and launches a shift to all-electric by 2030
Rolls Royce has revealed that its first pure-electric production model will be called Spectre, creating the most refined of the world's most refined cars.
A prototype is being created, with on-road testing of the next-generation model 'imminent', with the shape and size of the Spectre similar to that of the current Wraith coupe.
To be built on the sale architecture that underpins the Phantom and Cullinan models, other details on the Spectre are being kept under wraps for now.
Power and range for example are unknown, though all Rolls Royce products deliver huge amounts of power with high torque; characteristics shared by electric motors.
A little over ten years ago, a Phantom-based 102EX electric concept features more than 380hp and a 70 kWh battery. Expect figures around twice those to be found in the Spectre once launched, with ultra-rapid charging practically guaranteed.
Testing is set to cover millions of miles - equivilent of 400 years' of use - and will prove solid foundations for the entire Rolls Royce portfolio to be fully-electric by 2030.
Charles Rolls spied the potential for electric vehicles back in 1900, where he said: "The electric car is perfectly nioseless and clean. Ther is no smell or vibration, and they should become very useful wen fixed charging stations can be arranged. But for now, I do not anticipate that they will be very servicable - at least for many years to come."
The Rolls Royce Spectre is due to arrive in Q4 2023, with further details to arrive closer to the car's launch.