Kia EV6 launched
Motoring
|
30th March 2021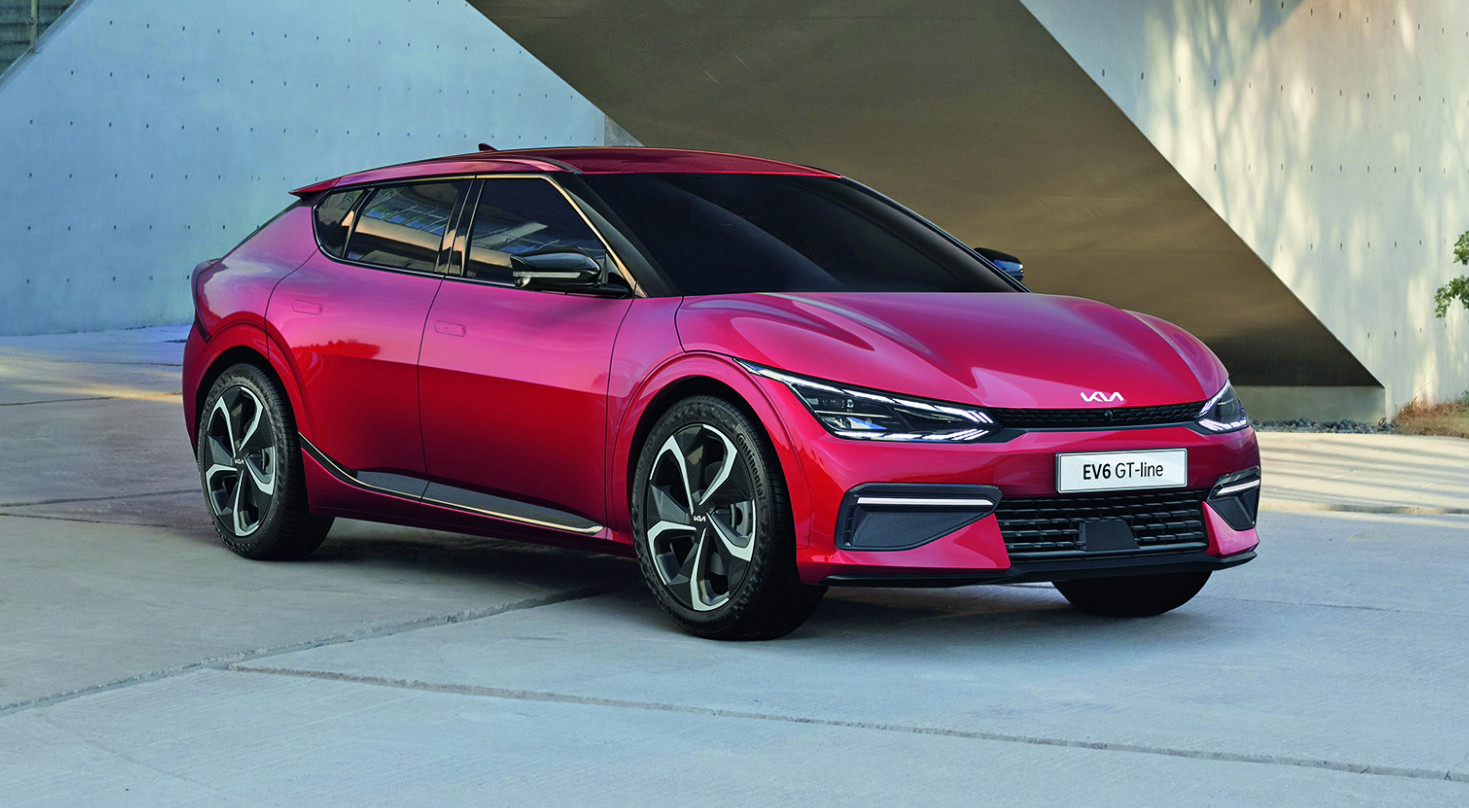 Kia's first dedicated EV showcased, taking Korean firm's electric portfolio into a new generation
Full details of the Kia EV6 have been revealed, with the electric crossover set to offer a range of more than 315 miles on a charge.
A choice of powertrains will be offered, with drivers able to choose from rear-wheel or all-wheel drive, and there will be a standard-range 58 kWh battery, or long-range 77.4 kWh pack.
The longest range available will be 316 miles on a charge from the RWD long-range model, though only EV 6 and EV6 GT-Line buyers will get the option of battery sizes - the EV6 GT will feature the long-range pack and AWD alone.
Rear-wheel drive models feature a 125 kW electric motor with the 58 kWh battery, or twin electric motors in AWD configuration producing 173 kW. The larger battery powers a single 168 kW motor or dual 239 kW motors in all-wheel drive configuration.
The EV6 is Kia's first model to be built on the E-GMP platform, an architecture that supports only pure-electric powertrains. Current;t, the likes of the Soul EV and e-Niro are built on platforms that can also support engines.
Kia's E-GMP platfomr means that the EV6 will feature an 800V charging system, capable of being plugged in to ultra-rapid charge points and getting from 10-80% charge in as little as 18 minutes. An additional 60 miles of range can be added in less than four and a half minutes.
The charging system is also capable of supporting vehicle-to-load (V2L) systems, meaning it can supply up to 3.6 kW of power to electrical devices. Kia says that the EV6 will be able to support a 55-inch television and air conditioner, powered at the same time using the standard three-pin plug, for more than 24 hours. The EV6 will even be capable of charging another EV if required.
When there is more than 35% charge in the battery, the EV6 can tow items weighing up to 1,600 kg which, when combined with the V2L functionalily, means it has all someone might need for outdoor adventures.
Six brake energy recuperation modes can be picked from - none, 1-3, 'i-Pedal, or auto - with i-Pedal capable of bringing the car to a complete halt for 'one-pedal' driving.
The Kia EV6 will go on sale in selected markets from the second half of 2021, with online reservations in some countries starting from today (30th March).