Are you ready for the holidays? Why not go for a drive in one of the thousands of fantastic destinations Europe has to offer? The team at YourParkingSpace asked a panel of top travel experts where theyspend their holidays on the Old Continent. Whether it's in France, Ireland, Italy, Spain or Slovenia, there are so many things to see and do in Europe that you'd need a lifetime to discover everything. Are you ready to pack your bags and put on your seatbelt for an unforgettable road trip? Let's go! (and don't forget your sunscreen).
#1 Go for a road trip in gorgeous Italy
Being Italian, I was lucky enough to have the time to discover my country in depth on more than one road trip, sometimes short ones and other times I spent two or more weeks on the road. Why is Italy the perfect place for a road trip in my books? Quite easy really! Try to rent a car and drive (in any direction) from one of the main cities like Rome, Milan or Florence and I can assure you that you'll find at least 10 lovely villages to explore on the way. Italy is so full of marvelous places to discover, jaw-dropping landscapes and views, the road system is (for the most part) quite good and the main cities are well connected giving you plenty of choices to drive around, being it via the main roads or by using the "countryside" roads for more scenic views. The choices for a road trip in Italy are endless!
- Clelia Mattana, keepcalmandtravel.com
#2 Day Trips Out Of Stuttgart In Germany
I just love doing day trips out of Stuttgart in Germany, which is located in the southern part of the country. Stuttgart is whimsical, charming, and even a little bit magical. it is also perfect for all seasons - in the summer, it is all lush and green, whereas in the winter, it's a perfect winter wonderland. You've got way more sunshine than other parts of Germany, some of the best cuisine, waterfalls, dreamy castles, and so much history. The beat part of it all for me is the smaller crowds! I highly recommend basing yourself in Stuttgart, rent a car and explore the surrounding area and head to the Black Forest, check out Hohenzollern castle, and head to the Bad Urach waterfall.
- Kristin, bemytravelmuse.com
#3 Drive Around Lovely Slovenia, One Of The Top Places To Travel In Europe
With a mix of historical towns, clear lakes, beach resorts, mountains peaks and dense forests, a road trip through Slovenia has bit of everything. The country is great for driving – the roads are well maintained and never get too busy, car hire is inexpensive, and the county's small size means your driving days aren't too long – and there's plenty of stunning scenery along the way. Within a week you can explore the historic capital of Ljubljana, swim in the blue waters of the Adriatic Sea at Piran, catch the sunset at lakes Bled and Bohinj, and hike or ski in the Julian Alps. Slovenia is one of Europe's undiscovered gems with delicious food and it's own wine regions – so get in there quickly before everyone discovers it!
- Lucy Dodsworth, ontheluce.com
#4 The Frozen Beauty Of Iceland
One of our favourite destinations in Europe which is perfect for driving in is Iceland. The roads are well built and very quiet so it's perfect even for newbie drivers (provided you go in the summer). Iceland is so beautiful you will want to stop the car to take photos every three minutes - a flexibility you just won't find on a bus or a guided tour. Seriously, Iceland is like no other place on the planet, you'll want to make the most of it!
- Laura and Tanbay, travellingweasels.com
#5 Bovec in Slovenia is a hidden gem
While Lake Bled and Ljubljana get most of the attention in Slovenia, Bovec is still a hidden gem. After hearing about this little-known town from a Slovenian woman, it made it to the top of our European itinerary. With epic mountain scenery, hikes for all levels and a small town charm, you'll surely fall in love too! And if you're feeling adventurous, try whitewater kayaking — a sport for which this town is well known. The Soca river is so clean and blue, you can fill your water bottle up and drink up! Just under 2 hours from the capital, driving to Bovec makes an easy (and stunningly beautiful!) road trip.
- Katie, twowanderingsoles.com
#6 Drive Along The Aberdeenshire Coastal Trail in Northeast Scotland
I love going off the beaten track and there is no better place to explore the secrets of Scotland than the northeast coast of Aberdeenshire. The Aberdeenshire Coastal Trail runs for 165 miles from the harbour towns of Johnshaven in the south through the bustling city of Aberdeen and up north along the coast. It passes medieval castle ruins such as Dunnottar Castle and Slains Castle, serene lighthouses in Boddam and at Rattray Head, and stunning cliffs such as the Bullers of Buchan. One of my personal highlights is the drive to Crovie and Pennan, two tiny seaside villages that hang onto the shore between the rough sea and high cliffs on a strip of land that is barely wide enough for them. Inland, the Scottish Castle Trail connects over 19 beautiful castles, although there are many more in the area! The north east of Scotland really has it all - and you get it all to yourself!
- Kathi Kamleitner, Watchmesee.com
#7 Don't Miss Andalusia in Southern Spain, one of the best places to go in Europe!
One of our favourite places in Europe to drive is in Andalusia in south Spain. We came here a few years ago and did a big road trip from Granada, Cordoba, Sevilla, Grazalema and Cadiz. It's absolutely stunning. As well as having some of the best beaches, it has beautiful mountain scenery to hike in and of course world class monuments to explore like the Alhambra of Granada and the Grand Mosque of Córdoba. Another highlight is the huge array of delicious foods like gazpacho, jamon and paellas.
- Stefan and Sebastien, nomadicboys.com
#8 Puglia In Southern Italy is a must see
Puglia in southern Italy is one of our favorite areas in Europe for a road trip. It's a region filled with natural beauty like the coastal towns along the Adriatic Sea such as Polignano a Mare and Monopoli, as well the rolling Istrian countryside filled with trulli, traditional Puglian stone huts. A road trip allows you to hop between cities like Lecce with its 2nd century Roman amphitheater and Martina Franca with its Baroque and Rococo architecture. Not to mention, eating your way through Puglia is a dream with its unique southern Italian cuisine filled with fava bean sauces, fresh seafood, home-made orecchiette pasta and more. Be sure to stop by a weekly market or two during your road trip through Puglia.
- Audrey Scott, uncorneredmarket.com
#9 The Wild Atlantic Way In Ireland Is Absolutely Fantastic!
I would definitely recommend the Wild Atlantic Way in Ireland as one of the best driving holidays in Europe. There are towering cliffs, winding mountain roads, spellbinding beaches, and unrivaled natural beauty along the Irish coast of the powerful Atlantic Ocean. I drove the route with my wife in April this year and it was one of the best drives we have ever done!
- Joe Saw, jkgo.co
#10 Montenegro and Portugal: Two Absolute Jewels
Two suggestions for great road trip countries that I did myself:
Montenegro: full of surprises and still an unknown jewel on the Mediterranean Coast. The low prices make sure that it's the perfect European country for a road trip. Expect picture-perfect highlands, beautiful bays overlooking the royal blue Adriatic Sea as well as antique Venetian villages and UNESCO walled cities.
Portugal: the best way to explore Portugal's highlights is by car, and while driving, each wrong turn can take you to another beautiful town or village that you would have never expected. The country has good motorways. The best idea is to go from Porto in the north all the way down to Lisboa or Faro in the south. While the coast is popular with surfers, don't miss the country side. There are all types of accommodation, from basic bed and breakfasts to five-star hotels and campgrounds.
- Clemens Sehi, travellersarchive.com
#11 Another vote for the South of France!
The South of France is a gorgeous place for a European road trip. Driving allows you the freedom to stop and smell the flowers, literally. In the summer months, you'll find an abundance of lavender and sunflower fields, the majority of which are open for you to pull over and explore. A scenic route could start in Avignon, head to the Senanque Abbey in Gordes, get a dose of adventure in the mountainous region of Castellane and end with macarons and seaside views in Nice.
- Jen Ruiz, jenonajetplane.com
#12 And another one for Slovenia. A very popular destination too!
If you're looking for a memorable place to drive to in Europe, one not-to-miss natural attraction is Slovenia's Lake Bled. It's an easy drive from the country's capital of Ljubljana, and once you arrive you'll be greeted by a gorgeous Romanesque tower-adorned medieval castle overlooking a peaceful lake where you can kayak or boat out to a small island. I recommend renting bikes and cycling around the lake, stopping to hike up to the 2,480-foot high viewpoint at Velika Osojnica, providing aerial views of the lake, Karavanke mountains and Kamnik Alps. Now, since you have your car (or your bike), it's also recommended to save time to take a scenic countryside-filled drive to nearby Vintgar Gorge, located within Triglav National Park, for some easy but incredibly beautiful hiking. If you love nature, this will be a day you'll never forget!
- Jessie Festa, jessieonajourney.com
#13 You'll love driving around the Costa Brava in Catalonia!
Costa Brava in Catalonia, Spain is a great spot to drive because it has unique winding roads that go through a teal-colored Mediterranean landscape that overlooks the sea and the pine-filled woodland. It is a romantic driveaway, that goes through beautiful old towns such as Calella de Palafrugell, Begur and the famous Cadaques where Salvador Dali used to live.
Along the coast, there are fantastic coves with crystal clear waters and top-notch restaurants where you can enjoy the best of Mediterranean gastronomy. The area is as well a prominent wine region in Spain, so you´ll certainly enjoy a good pairing to the tapas served along the way.
- Andre, barcelonaeatlocal.com
#14 Have you heard of the Alsace wine route? C'est fantastique!
A fantastic road trip for lovers of wine, food and culture is in the east of France along the Alsace Wine Route. The oldest official wine road in France, the Route du Vin was established in 1950. It travels roughly from the cities of Strasbourg to Colmar and passes through the picturesque vine-laden slopes of the Vosges foothills. The freedom of traveling by car allows you to stop into wineries along the way (with an appointed designated driver of course!) and some of the 60 odd villages along the route. Of particular note are the charming villages of Kaysersberg, Mittelbergheim, Ribeauvillé and Daubach where you can wander the narrow lanes, admire lovely half timbered houses and stop in at a traditional winestub tavern to feast on local specialities like choucroute and flammekueche cheese tart.
- Lily, jetaimemeneither.com
#15 You should drive along North Coast 500 in Scotland
One of the best road tripping destinations we've ever been to is on the North Coast 500 in Scotland. Circling the northern trip of Scotland, the route takes you 500 miles around the Scottish Highlands. Starting in Inverness, we drove north completing an entire circle exploring legendary castles, whisky distilleries, battlefields and ancient cairns. The mostly single track loop takes you along a striking coastline with massive sea cliffs, impressive stacks and isolated beaches. If you want adventure, culture, scenery and history in your road trip, this is the one to take.
- Dave and Deb, The Planet D
#16 Where else but Tuscany?
Who doesn't want to spend a perfect day in the Tuscany countryside? Nothing screams "summertime" more than a chill road trip under the tuscan sun! It's so easy to plan day trips from multiple locations around Italy, especially Florence. In just a few hours of driving, you'll be taken back to the Middle Ages in the medieval hill towns of the Val di Chiana and Val D'Orcia. You can head to Pisa and opt for the most traditional sights, like The Leaning Tower, then enjoy a scenic ride to Vinci, the birthplace of Leonardo da Vinci and admire the rural landscape from the top of the Vinci tower. And of course, enjoy a typical tuscan lunch, savoring its flavors and traditions! Don't fancy navigating the foreign roads yourself? Get a private driver to pick you up and chauffeur you in a climate controlled luxury vehicle as part of a Pisa day trip from Florence.
- Eleonora Cordella, theromanguy.com
#17 The Coast of North-East England
There's something quite special about driving along the Northumberland seashore. Pink sandstone castles, rocky outcrops teeming with pretty billed Puffins, smoked kipper breakfasts and long stretches of sandy beaches. If you watch the tide you can drive out to monastic Lindisfarne, a historically significant religious refuge. In winter you can even hit upon the rainbow glow of the Northern Lights over the ocean. The traffic is light and there are plenty of cute fishing villages to stop over in, just don't forget to sample the catch of the day!
- Anne-Marie Soulsby, soulfultravels.co.uk
#18 Driving from Tromso to the Lofoten islands in Norway is just amazing!
Driving from Tromso to the Lofoten islands in Norway will leave you speechless. Once we got our rental car in Tromso, we started to enjoy Norway's diverse landscape with its majestic fjords, beautiful lakes and misty mountains. Luckily, wild camping is allowed in Norway, so we just slept in our rental car. We just randomly stopped, cooked lunch on a gas cooker, had a coffee and then continued our way to the Lofoten. The highlight is Reine – this cute little fishing village, perfectly situated!
I won't forget the moment when we were laying in the hammock on a lake shore while soaking up a romantic sunset.
- Sonja Hladnik, myhammocktime.com
#19 Take a drive down the Amalfi Coast: from Rome to Positano
The Amalfi Coast is one of my favorite drives in Italy. The drive along this coastline is breathtaking, where the mountain cliffs rise up against the emerald-blue sea. Although it is NOT for the faint of heart. It has quite steep rock mountains on one side and the Mediterranean Sea on the other. Your car will be clinging to the narrow road at some narrow spots in the winding roads, so keep that in mind if you don't love the thrill of the road. But I do believe it one of the most beautiful drives in the world! There are always plenty of stops to make along the way until you get to the crown jewel of the area, which is Positano.
-Dr. Cacinda Maloney, pointsandtravel.com
#20 You should explore the South of France by car
There are so many pretty little towns and sleepy villages in the south of France. When I'm there I like to drive without much purpose, going whichever way my heart fancies. However, if you don't have much time to play with make sure you drive to Minerve. It's named as one of the most beautiful villages in France. Perched up high, filled with adorable cafes and quaint shops, it offers beautiful views and great photo opportunities.
-Char, taylorheartstravel.com
#21 A road trip in the Balkans is a great idea
If you want to see and experience something different than the usual summer destinations, go on a road trip in the Balkans. Bulgaria, Macedonia, Serbia, Croatia, Albania... they all have many beautiful places that nobody knows about. The best way is to go by car so you can take as much time as you need in any place you visit. And often, you would be surprised by something and would want to stay more. So don't plan everything in advance and just go with the flow.
-Maria, travellingbuzz.com
#22 Journey to Stonehenge and Bath from Cardiff, UK
Many tourists make the popular excursion to Stonehenge and nearby Bath as a day trip from London. Rather than following the masses and taking a bus trip from London, my travel buddy and I made a self-guided road trip from Cardiff instead. And it was such a pleasant journey! Not only did we get to leisurely drive through small villages with traditional thatched-cottages along the way, we completely missed the enormous London-bound traffic jam afterwards. If you're wanting to visit Stonehenge and Bath, consider being an "invisible tourist" and journey from Cardiff instead!
-Alyse, theinvisibletourist.com
#23 Interesting and wild Romania
If you want to see wild scenery, come to Romania and visit the country in a car. Whether you want to cross between Transylvania and Wallachia on either Transalpina – highest road in the country - or the famous Transfagarasan, or you plan to take shorter scenic drives, Romania won't disappoint. Unfortunately, the lack of highways will also make for quite a slow and frustrating experience, but that's part of the charm, I promise.
-Cris Puscas, looknwalk.info
#24 Galicia, North West coast of Spain
Whether you have a couple of days or a few weeks, there are enough things to do and see in Galicia to keep you busy and have fun. From its raw coastline, filled with uncountable sandy beaches, cliffs and fishermen villages to the inland mountains, historic cities, traditions and events all year round, affordability and great cuisine; this land is a hidden gem only those that don't fear a bit of rain here and there will be able to enjoy fully. Because rain or shine, Galicia is stunning!
Let us know if you come, we can help you plan your time here.
-Inma and Jose, aworldtotravel.com
#25 A drive around the Faroe Islands
In my opinion, one of the best places to drive in Europe is the Faroe Islands. What makes the Faroe Islands so special is how rugged and wild, yet easily accessible it is from continental Europe. It truly feels like you're in the middle of the ocean here. No matter where you go on the Faroe Islands, you are never more than 5 km from the coast. The archipelago is largely covered by wilderness and even the largest towns on the island have populations in their hundreds. The easiest way to get around the Faroe Islands is by car. Much of the Faroe Islands are covered by wilderness and many of the most beautiful and interesting sights are only accessible by small roads that zigzag through steep mountains, but they're well-paved and signposted which makes driving a pleasure here.
-Nellie Huang, wildjunket.com
#26 You should drive around Algarve in Portugal
There is no better way to enjoy the spectacular scenery of the Algarve in Portugal than by hiring a car and spending a few days driving along the coast. With its picturesque beaches surrounded by sandstone cliffs and its quaint little villages, you certainly won't find yourself short of places to explore.
Be sure to stop off in Faro, the main city in the Algarve. This historic old town with its narrow streets and its marina is a delight to walk around. But just remember that people in Portugal drive on the right side of the road and if you visit during summer, expect some traffic around the more popular towns such as Albufeira and Lagos.
-Simon and Cindy Collins, freetworoam.com
#27 You won't regret going for a road trip in Denmark
Last summer we explored northern Denmark by car and this holiday quickly became one of our favourite road trips. Away from Bustling Copenhagen, you drive along wide empty roads through forests and hills, past lakes and into vast open spaces. Head towards Grenen, the country's northernmost point, and you'll witness wide-open sorbet skies painted in stripes of pink, orange and yellow. There's much to see and do in this corner of Denmark from ancient Viking burial sites and pretty towns with even prettier beaches to the lively city of Aalborg. What's more driving distances are relatively short and traffic non-existent.
-Katja Gaskell, globetotting.com
#28 Road trip around the Highlands of Scotland: an unforgettable experience
I can't help but recommend the Highlands of Scotland as one of the best drives you could take in the UK or Europe. There are sweeping landscapes, charming villages, winding roads, picturesque lochs and waterfalls, stately castles, cozy pubs and unrivaled natural beauty all in a relatively unspoiled and underdeveloped area with such friendly locals. I have made the drive several times with friends or with my partner, Danté, and it is always one of the best drives I have ever done outside of rural France.
-Kirsten Alana, kirstenalana.com
#29 Explore Portugal's Beautiful Island of Madeira
Yes, Madeira is a relatively small island. But that should not prevent you from exploring its picturesque mountain roads and seaside villages on a road trip. We visited this remote island far off the Portuguese coast last summer and were left speechless by its beauty. From the island's rough eastern sea coast to the lush forests and fishing villages in the center and western side – Madeira is a great destination to explore by car. Be sure to drop by the famous natural swimming pool in Porto Moniz.
-Rocio & Julian, apenoni.com
#30 Enjoy the winding roads of Alpes-de-Haute-Provence
While driving the winding roads of the Alpes-de-Haute-Provence in the South of France, you'll stumble across the Verdon Gorge. With water so turquoise, you'd swear it's Photoshopped, this is easily one of Europe's most beautiful river gorges. During the summer, go for a swim or rent a boat to cruise. When the weather turns colder, take to the sky and paraglide over the gorge. Stop off in quaint village of Moustiers Sainte Marie for dinner and learn the local folklore of the town's mysterious star which dates back to Crusader times.
-Lean more about the Verdon gorge on Brittany's blog, Thesweetwanderlust.com
#31 Take a drive along the Marbella Golden Mile
Get a taste of how the other half live by taking a drive along the Marbella Golden Mile. Marbella, in the Costa Del Sol, is home to many of the rich and famous. Sneak a peek at the luxury mansions, which line the beautiful coast. Finish off with a bite to eat and a browse around the designer shops at the marina in Puerto Banus. A real taste of luxury!
-Jemma, Travellingtwinkles.co.uk
#32 Drive around the craddle of European civilisation: Greece
Greece doesn't often get thought of as a road trip destination, because most people want to visit the Greek islands. But if you want to see a completely different side of the country, take a car out of Athens and drive towards central Greece. Stop at ancient ruins like Delphi and Meteora, where you can see stunning ancient ruins and monasteries among jagged, mountainous landscapes. Then spend a night at the beautiful winter resort village of Arachova, where you will find cozy cafes and restaurants amid stone houses built into the snowy slopes.
-Joanna, LoseTheMap.com
#33 The Cotswolds in England are worth a visit!
The Cotswolds is a great part of England for a weekend drive, with the beautiful Regency town of Cheltenham as your starting point. There's lots to see in the town, with elegant Georgian architecture and stylish boutiques, so you can base yourself here for a couple of days and tour the rest of the Cotswolds. Visit the Saturday farmer's market in Stroud, see the trees change colour at Westonbirt Arboretum, then visit the pretty towns of Tetbury and Malmsbury with their honey stone buildings and grand houses built on the wealth of a medieval wool trade.
-Heather, Heatheronhertravels.com
#34 Ostrava in Czechia is a lovely surprise
Ostrava may not come to mind first when you think about road tripping around Czechia. The city itself is easy to navigate and has an abundance of creative cafes. Because no road trip should ever start without good coffee. But it's what surrounds this industrial city that it worth road tripping for. Only a short drive away is the wonder of the Beskydy mountains, the delightful town on Stramberk and a few other wonders.
-Jeanette, Travelinghoneybird.com
#35 Explore the magic of Glen Coe Valley, Scotland
We've converted a van into our dream tiny home, where we have been exploring the UK since May 2018. There is something super magical about Glen Coe Valley, Scotland and the drive on the A82. Passing through the gateway to the highlands, rising over 1000 feet overlooking the great wilderness before slowly descending through the glen itself is a bucket list must. Every inch of this route is mouth-watering where your eyes will be spoilt with summits, valleys, waterfalls, wild deers and endless lochs. It is by far the most scenic road trip in the country and one of Earth's enchanting beauties.
-Nicola, Greenearthling.co.uk
#36 Driving and hiking in the Dolomites, Fanes-Sennes Prags, northern Italy
If you love nature, want to feel absolutely free and see one of the most beautiful national parks in all of Europe, then Fanes-Sennes-Prags is the place to go to. With its evergreen valleys, crystal clear rivers, powerful waterfalls and highly scenic mountain ranges, this destination is predestinated for hiking fans, mountain bikers and hobby as well as expert photographers. It includes the Tre Cime, the most iconic rock formation of the Dolomites as well as some incredibly wonderful mountain lakes like Lago di Braies. The whole area is widely known in Europe for its outstanding beauty and definitely worth a longer trip. So make sure to go, if you want to have an unforgettable experience.
-Christian, Volleontour.com
#37 Wander down the coast of Portugal
Portugal has it all - rich history, delicious food, vibrant cities and pristine beaches. Plus, the cost of living is relatively low there compared to other European countries, so your money goes a long way!
Our favourite summer road trip involves experiencing the best of Portugal with a drive down the coast from Porto to Lisbon. Along the way you can do a wine tasting tour in the renowned Douro Valley wine region, sample fresher-than-fresh seafood in some of the coolest surfing towns in the country, and visit Pena Palace - the distinctive rainbow-coloured castle in Sintra that looks like it's been torn from the pages of a Disney fairy tale.
#38 Swim, hike, cycle, surf, the island has got it all - Mallorca, Balearic Islands, Spain
With a stretch of Mediterranean sea separating the island from the main Spanish peninsula, it might not be considered the easiest place in Europe to reach by vehicle, however, once you're there, I guarantee you won't regret it. Forming the biggest of the Balearic Islands, Mallorca is without doubt best seen by car, giving you the ability to reach all the little coves and beaches that make up the best parts of the island that are, otherwise, difficult to access. With just 100 km between the north and the south, you can quite easily travel the length of the island in just over an hour. Nevertheless, it's the 500 km of breathtakingly beautiful coastline that I love about Mallorca, offering the most incredible sunsets and sunrises you will see in your life. Swim, hike, cycle, surf, the island has got it all, no matter when you choose to visit.
- David Jones, travelsites.com
#39 Explore Istria in Croatia, one of the best kept secrets in Europe!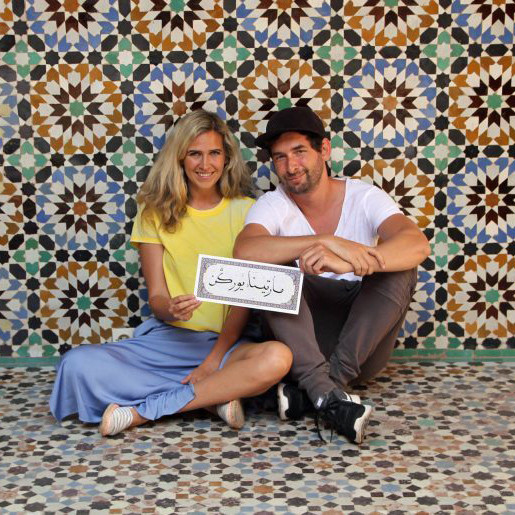 One of our favourite destinations for a perfect summer is Istria in Croatia. There are many unique things to do there and some of the places are still largely unknown. The best way to explore all the highlights is by car, and while driving around you will explore gorgeous beaches, fascinating hilly landscapes and romantic mountain villages. Really unique are the coastal towns, such as Pula, Pore? and Rovinj which attract countless visitors from all over the world. Another must-try and what we really love is the amazing food in Istria: the Mediterranean cuisine, fantastic wines, the best olive oils and truffles, all which make a visit to Istria a real treat.
- Martina & Jürgen, placesofjuma.com