What Is Your Favorite Electric Vehicle? Experts Roundup!
18th November 2020
Electric Vehicles are all the rage right now. They're high performing vehicles, quiet, clean, and affordable on a day-to-day basis. You can also help the earth by buying one. They're getting better and better, but also cheaper overtime.
If you only drive to commute to work, an Electric Vehicle makes even more sense! You'll save lots of money on fuel, and if your work place isn't too far from home, you might only have to charge your EV once a week.
But which EV is the best buy? We asked top experts what's their favourite electric vehicle, and why. Let's see what they have to say!
#1) 2021 Tesla Model 3
I've been into "EVs" of the scooter variety since I was a kid, long before electric cars were around. The quiet efficiency of electric transport is, in a word, cool. When I reached driving age, I was concerned about the environment, so moving off fossil fuels was important to me.
My first electric car was the first commercially available plug-in hybrid, the Chevy Volt. It was built like a tinker-toy and lacked power. Then came a Nissan Leaf (good) and a Tesla Model S (great). Based on my experience with EVs, my next purchase will be a 2021 Tesla Model 3. I'm expecting the Tesla power, tech, and drivability I've grown to love. Plus, the way Elon has priced the Model 3, I'll be able to trade in my Model S for a Performance Model 3 and have some serious money left over!
#2) VW E-up
I recently purchased the new VW E-up which is the fully electric model of Volkwagons city car. What I have come to love about this grown-up version of electric city cars, apart from the 120-mile average it affords me, is its versatility. While it is small and compact, it has 5 doors and fits the family when I need it to, enough space in the boot to carry luggage for a weekend getaway, and is quite heavy, allowing for highway travel that doesn't make me feel like driving a go-cart on a motorway when a heavy wind comes. It's perfect for day to day commuting and longer-distance trips out of the city, and you can park it ANYWHERE. I opted for this model as style and performance were both a must for me. I will say I am not disappointed.
-Allen Shuford, Energy Advisor at Selectra.co.uk
#3) Tesla Model 3
While choosing electric vehicles for people, I focus on five components - specification, security, affordability, comfort, and design. For now, Tesla Model 3 is out and is pretty good to consider. After the early versions of Tesla going great for my friends, I decided to have a look at it and after the demo, it decided to get one for me.
Here are my reasons for picking this particular electric vehicle:
It is very much affordable for its capabilities and is built very carefully. This well-engineered car has AWD Dual Motor. It is made up of metal and has passed the roof-crush test successfully. Roll-over risk for the care is minimum due to its design. Besides this, you will find charging stations everywhere while in the USA. Navigation and inner body of the car will provide an extra smooth experience or driving and traveling.
If you want to scale your budget up, there is a performance version of this car that could be taken into consideration.
#4) Volkswagen ID3
My favorite electric car is Volkswagen ID3 because the upcoming Volkswagen ID3 offers a very appealing package. I would say that this is the best mass-market electric car. It has up to 550km (340 miles) range in its highest trim, while prices start at only $30,000. Being a car from Volkswagen, reliability will certainly not be a worry. It is likely to be the best selling electric car.
-Lucas Robinson, CMO, Crediful
#5 Volkswagen eGolf
To begin with, my first car was a 2015 Volkswagen Jetta with a 1.8-liter turbo petrol engine. I really liked the car, as it was fast, practical, and reliable, but the fuel consumption was very embarrassing (about 12 liters per 100 kilometers). I have to travel a lot and the cost of gas made me think about changing my car.
I really like the Volkswagen brand, it is very reliable and has a great design (in my opinion) so I thought about purchasing an eGolf. Since I really wanted a new car, this idea quickly materialized. I became the owner of a beautiful, reliable, and economical Volkswagen eGolf with a 100 kW electric motor. Fuel consumption city / highway / combined (Le / 100km): 1.9 / 2.3 / 2.1. Annual fuel cost: $ 484. Isn't this a dream for a person who has to move around the city a lot and wants to save on car costs ?!
Its driving range is almost 200 km, and it takes just over 5 hours to charge the battery.

Inspired by this, I studied in detail the topic "Most fuel efficient cars 2020" and, together with the founder of the service, we wrote an expert article in order to help other people with their choice in favor of saving.
You can view the article at this link (in fact, it will help you a lot in your research, all information is from reliable sources) https://vehicleapprovalcentre.com/blog/most-fuel-efficient-cars-in-canada-2020

-Serhii Sydorenko, Vehicleapprovalcentre.com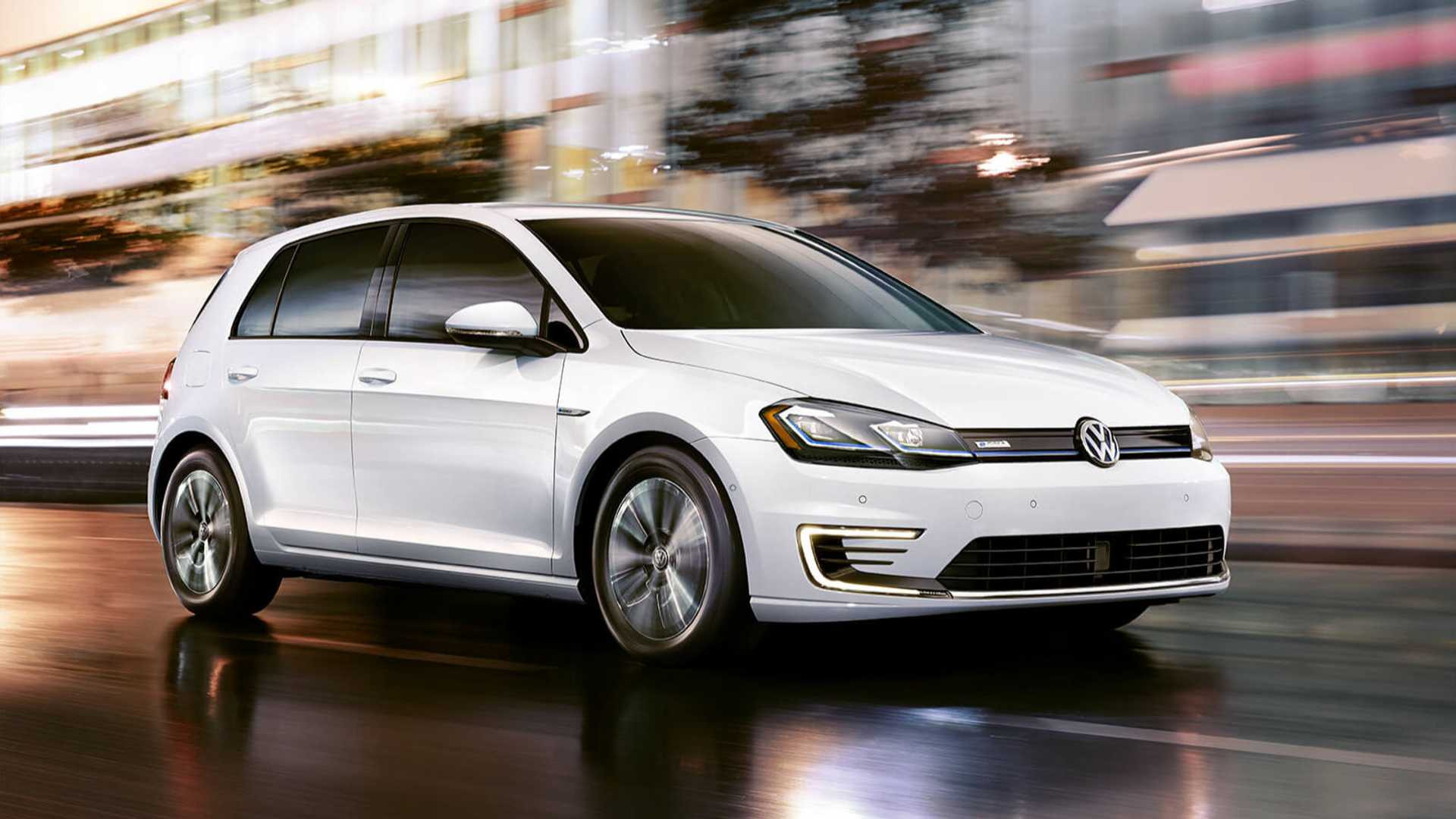 #6 Tesla Model S
The Tesla Model S is my favorite electric vehicle. Teslas are the epitome of what an EV can be. Far from a clown car, the Model S packs a powerful punch. It has more power and faster acceleration than other EVs.
It also offers the most advanced safety features. Tesla is one of the leaders in automated technology and autonomous safety features are a big part of that system.
Not only does Tesla lead the pack of EVs when it comes to performance and safety, but they're also offering innovative solutions for insurance. In California, Tesla offers an insurance package that's significantly cheaper than its competitors because they understand the unique safety benefits their cars offer. Those safety features protect the vehicles from accidents, so there is less risk to the insurance company. Tesla insurance realizes that and that's why they offer lower rates.
I would like to purchase one because, honestly, they're cool. All their features combined put them way above the competition.
-Melanie Musson is an automotive expert with Carinsurancecomparison.com
#7 Renault Zoe
Electric cars are about to become the next big thing. My favorite EV is one of the highest-selling models, the Renault Zoe. I like the car because it's a real money saver. To make it affordable for customers, the company did not redesign its 2012 model; instead, it targeted its fundamental problems and gave new features. The interior, the comfort, and the material are just a few things about this car that you can't stop admiring once you start using it.
The car offers good value for money. It provides everything I needed in a car in terms of features, comfort, and power. You can buy it for different motors, but the most powerful one, R135, gives the best results. The best thing about this car is its range. You can travel 238-245 miles on the 52 kWh battery. This average is better than most cars available in the market, without using the 'Eco' feature. The overall efficiency of this vehicle is what made me purchase it.
-Khunshan S Ahmad, co-founder, Insidetechworld.com
#8 GT-R
My favorite electric vehicle is GT-R. I like this car because of the mechanical feel during the drive, and this is what a car lover looks for in his dream car. GT-R has an extreme drive power because of the handmade Twin V6 turbo and engine's specificity for every gear. GTR gets speedy, and the fast cornering and violent nature are all due to the wheel's unique ridges. I must say that after the Bugatti Veyron, it's a violently fastest thing that exists for a car enthusiast. The reliability, flat corners, and experimental setup have made me a huge fan of this car.

A supercharged car like a V8 that is also turbocharged is undoubtedly a speedo car but you don't always look for the electric car's speed because internal quality also matters a lot. The light quality of this speedo car is not impressive at all as it gets filled with condensation, and this is what makes GTR special because, unlike V8, it is not only speedo but has all the quality and class. I must say that when it comes to Nissan GTR, it is the most reliable, classy, fast, and fun to drive EV you can ever have.
- Janet Patterson, VP of Marketing Communications, Highwaytitleloans.com
#9 Model S
The Model S is not only the greatest EV, it's the greatest car ever made. The fastest (0-60 in an utterly absurd 2.1 seconds), the safest, the most technologically advanced car in history. It's also very handsome.

Okay it has its flaws, it's very big and bargey, established brands have far better build quality, and the likes of the Porsche Taycan handle much better (in fairness, even the Model 3 (a costed-out, smaller Model S) is better to drive). But it is impossible to overlook how radically transformative the Model S was when it came out - approaching a decade ago. And though it is probably due for an aesthetic refresh, thanks to continuous improvements, it remains unmatched on its key performance metrics - including being the only EV that can go 400 miles on a single charge.
- James McKemey, Head of Insights, Pod Point
#10 Any Tesla EV model
My favorite EV is any car built from the ground up as an electric car, utilising all the benefits that the technology offers, such as space, performance, and safety. For that reason, I prefer Tesla, which has been developing true EVs for more than a decade.
- Wynand Goosen, Founder of Wattev2buy.com
#9 MG ZS EV
My current favourite electric car is the MG ZS EV. In my opinion, it's the first truly affordable, family-friendly electric car. For its price, the amount of equipment, size and, of course, the fact that it's in the SUV category means its value is unbeatable right now. It can rapid charge up to 76kW DC and has a decent real world range of 140-150 miles - so is suitable for most everyday driving needs. And it's got a coveted 5* Euro NCAP Safety Rating.
It's almost single-handedly responsible for earning MG the Best Value Brand 2020 at Auto Trader New Car Awards. So for families looking to go green on their school runs and runaround journeys, the MG ZS EV is a great choice. At elmo, we produced a 5-minute no nonsense review on YouTube here and also offer the car on a flexible, all-inclusive subscription on https://elmodrive.com/
Gregory Golinski
Greg is into EV, film and gaming.