How the Post-Pandemic Customer Feels About Parking
Industry
|
18th October 2021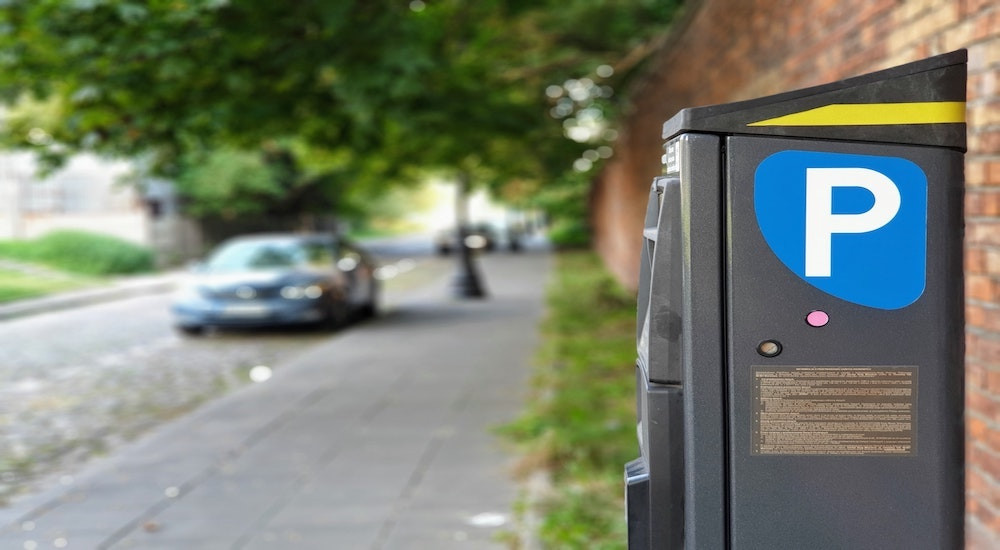 The pandemic has forced every business to rethink their every move. So, how has the parking industry changed during this time?
Parking has always been a key aspect of the customer experience. Whether it's finding the perfect spot outside a popular location, or entering a shopping centre car park, it is vital that parking is accessible to all. But since the Coronavirus pandemic took over our lives last year, many customers have developed new parking habits in response. These new habits require new solutions and it has become increasingly obvious that the traditional parking industry is struggling to keep up. So, how has the pandemic changed the parking industry, and how can businesses ensure that they keep up?
Pandemic Parking Trends
The Coronavirus pandemic affected all areas of modern life, including the transport industry. During the beginning of the pandemic, buses in London only allowed 30 people onto a bus at one time, leaving many people without a way to get around. These restrictions forced many people to rethink their daily commute, with many individuals choosing to drive. Again, parking issues began to arise. Those living in populous and urbanised areas struggled to find safe and suitable parking spaces, proving that the parking industry is stubborn and inflexible. Also, parking can be an expensive asset to the modern driver, leaving many struggling to make ends meet during these difficult times.
These issues continue to plague our daily lives, even as we ease out of the pandemic, begging the question: How can businesses solve their parking issues?
Issues With Traditional Parking Facilities
As mentioned previously, parking facilities are a valuable asset to any business. However, without proper care and maintenance, car parks can often become a burden and drain valuable resources. For example, many parking facilities use outdated parking hardware, such as cash kiosks and barriers. Although these items have been used frequently for many years, they do not match the needs and wants of the modern consumer. This type of hardware requires constant maintenance and assistance, which can deeply affect the wellbeing of your staff or parking operators.
Not to mention, it is very rare for a car park to be filled to maximum capacity. Therefore, parking facilities often run at a loss, as they very rarely earn enough money to exceed their cost to maintain. All of these problems accumulate to create an inefficient parking industry, which as a result, leads to a harmful customer experience. The modern consumer does not want to drive around aimlessly searching for parking, or be unable to pay due to broken payment machines.
Implementing Effective Parking Solutions
At YourParkingSpace, we are determined to revolutionise the parking industry, offering intelligent parking solutions to a variety of parking facilities. YourParkingSpace is the UK's largest and most trusted parking marketplace, helping businesses to list their under-utilised parking facilities, in order to create additional revenue streams and tap into new customer bases.
Adding on to this, YourParkingSpace also implements some of the industry's leading parking hardware into traditional car parks, aiding them in staying up to date with modern customer's demands. For example, as of March 2021, there have been around 850 million contactless card payments in the UK. Plus, with the contactless payment limit increasing to £100, it is likely that more customers will be using this payment method. That is why our Intelligent Payment Kiosk allows customers to pay for parking with chip & pin cards, contactless cards as well as mobile device options, such as Apple Pay. As a result, this creates an entirely effective payment option for the post-pandemic customer, who may be more wary about the surfaces that they touch.
Additionally, our wide range of parking hardware collects an abundance of rich data and presents it visually via our Smart Analytics Dashboard. This tool aids your business in determining trends in your specific market, helping to create a unique marketing strategy that focuses on the needs and demands of your customer.
So, what have we learnt about post-pandemic parking? Put simply, it has changed the parking industry forever. Customers are no longer handling cash, or feel comfortable enough to touch multiple surfaces when paying for parking. Thus, businesses must react accordingly and implement more appropriate parking hardware to appease the ever changing customer.
References
Statista (2021), Total number of in-store debit or credit card payments that are contactless, or done with NFC, in the United Kingdom (UK) from January 2015 to March 2021, Available at: https://www.statista.com/statistics/488054/number-of-contactless-cards-transactions-united-kingdom/#statisticContainer