The Best Ideas To Earn A Side Income And Afford Christmas
15th December 2020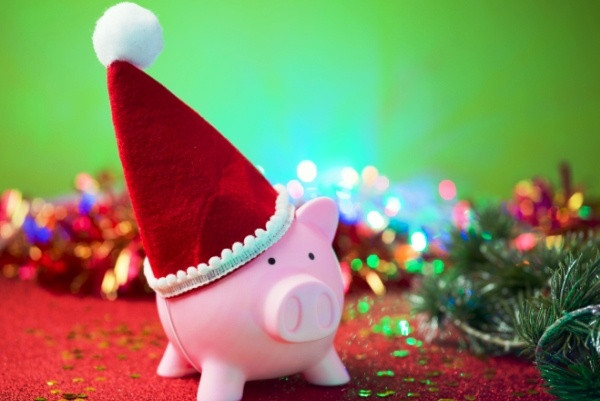 Christmas always is the best time of the year. A time to meet with your parents, brothers and sisters, grand-parents, uncles and aunts. A time to offer gifts and eat delicious, sweet and savoury things.
Except, this year, most people won't be able to meet with their family. Things will also be harder financially, as many people lost their jobs because of Covid 19. In this experts roundup, we decided to ask several experts what is their favourite way to earn more money to afford Christmas in 2020.
I'm sure you'll find their ideas very interesting, and hope they'll help you get through the holidays financially. Let's hope 2021 brings us more joy and stability!
One of the best ways to make money from home is online tutoring. With so many families and schools doing distance learning this year online tutoring is in very high demand. You can either start your own side hustle or apply for the many online teaching jobs like VIPKID, Magic Ears, or QKids. Being an online tutor can bring you in anywhere from $20-$75 per hour.
-Kelan & Brittany Kline, Founders, The Savvy Couple
#2 Online focus groups
A great way to earn a little extra money is to participate in online focus groups. It's like a regular focus group, where you show up to a conference room and share your opinion, except entirely online so you can remain socially distant during the pandemic. If you have specialized experience or belong to a sought after group (either professionally or demographically), you could earn quite a bit. I've seen rates from $150 for 90 minutes up to $200 for 60 minutes (those in the shipbuilding industry).
#3 Doggy daycare from home
We all know that when we search for ways to make money from home, all the results point to freelance and virtual assistant jobs. However, if we think outside the box, we will see there are many different and unique ways to make money from the comfort of your home, being one of those, a mixture of things you may already love doing: playing with dogs and, of course, making money.

Yes, you could start your own doggy daycare at home where you can look after dogs and make some money while being surrounded by those adorable furry friends. Keep in mind that you would need a large patio, but you could start slow by offering your services around your neighborhood. You might be lucky to land at least a couple of dogs, and if things go well, you could even consider making it a more serious business.

If the business does happen to grow, get informed before taking that big step since the state and county where your dog daycare business would be located may require permits and licenses to run a dog-related business.
#4 Amazon and TaskRabbit
Amazon Mechanical Turking -- Amazon has created a platform for users to do on-demand remote work that can not be done by computers. There are hundreds of thousands of tasks available and they are typically quick to complete. On average, the (hourly) pay is less than minimum wage (in the US) but otherwise an effective way to make some extra money before Christmas. It's easy enough to do from the couch or while you're sitting in traffic (all you need is a computer/phone).
TaskRabbit -- The holiday season can be an overwhelming time because there is so much to do in a short amount of time. All of these services such as wrapping presents, cooking, cleaning, holiday shopping etc. can be opportunities to earn some extra money. TaskRabbit is an app designed to connect people who need a service with people willing to do the service in exchange for money. The person in need of a service would "offer" the task at a certain rate and people would either accept, decline, or request to do it at a higher price. Someone who wants to make more money before the holidays could do these niche tasks (such as wrapping gifts) and collect some extra money.

-Andy Kolodgie, Owner of The House Guys
#5 Mystery shopping
I have the BEST way to earn extra money over the holidays! Mystery shopping. Mystery shopping is a 100% legitimate source of income and a great way to get FREE things. Depending on the mystery shopping company being worked for, shoppers can be paid and reimbursed within a few days. For example, I completed three shopping assignments today and will be paid on Monday. That means I will have cash in hand to do Christmas shopping. Many mystery shopping jobs reimburse for purchases so this is a perfect way to get 'free' gifts to give at Christmas. I just released an online course to teach people how to successfully make money mystery shopping.
#6 Rent out your storage space
Renting a room is not the only way you can make money at home, and few consider the opportunity to rent out storage space! Renting a climate-controlled self-storage unit could cost the renter around 1,500-2,000 USD per year, or close to the double in expensive areas, and many people look for a more budget-friendly option.
If you have the space, why not condition your home to rent out a place for others to store their items for a monthly or yearly fee? It can quickly become lucrative, and it is a passive income that won't require much of you as a renter.
-Janni Nilsson, Managing Editor at Resumoo
#7 Rent your home or look into solar
Turn your home into an asset by thinking outside the box. We've all heard of airbnb, but there are so many other ways to make money with your home. For example, you can rent your land to RVers and campers on Hipcamp.com, you can rent out storage space in your attic or a spare room on neighbor.com. You can rent out your yard to gardeners on yardyum.com or beekeepers (next to the gardners?) on leasehoney.com. If you live in a parking heavy area you can rent out your parking spot on spothero.com. The point is that you can rent out the space around you for much more than sleeping space. Just get a little creative and think outside the box.
Another thing to consider is electricity. If you live in a very sunny area, look into solar. Solar can not only cut your electric bill, but it can make you money under certain conditions. If your power company lets you have net metering, meaning you get credit for energy you pump into the system, and gives you a extra credit for any energy extra you don't use you could actually receive a check from the power company! Just make sure you do your research before you put solar on your roof.
#8 Pay off your debts
Outside of grabbing extra side jobs, like DoorDash, or working at a grocery store, a great way to help save money around the holidays is to pay down debt. Though it may seem counterintuitive, the more debt you can pay off, the more money you will save.
Credit card debt can be especially expensive if you carry a monthly balance due to the industry's traditionally high interest rates. Though it may seem like you're saving money now by earning rewards, any interest racked up by carrying a monthly balance will negate those points quickly.
Paying off the full statement balance each billing period will help you save money by avoiding interest fees. Making at least the minimum payments on loans or mortgages can help keep you afloat and possibly put left over money towards other things like Christmas. However, it may be better to put extra down on your loans to pay them off earlier, saving money on interest that would have accrued on the loan.
#9 Freelancing sites or paid surveys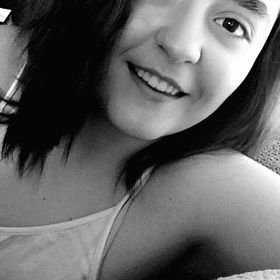 As a financial journalist, i read a lot about making money, so i can give you two options regarding earning more money to afford Christmas.
1)

If you have any skills, you might want to check out freelancing sites like Fiverr, where you can post your expertise and work for as minimum of 5$. No matter what set of skills you have, there's a chance somebody on Fiverr will need what you offer. After you have a few clients and earn high ratings, you can then start raising your service price.
2) If you have no such skill you can offer, you can always try filling out surveys, as it is the easiest and simplest way to make money. I cannot promise a lot of money, but you can easily earn a bit of money and make your Christmas better. Have a great Christmas!!
-Emily Deaton, Financial Journalist, LetMeBank
#10 Simply work more hours
I say the best and easiest way to earn more money during the holidays is to simply work more hours at your current job. In most industries, the period before the holidays is when business really picks up. That is when companies need their employees the most, to ramp up production and get as much sales as they can. So if you were to ask your boss for more hours during the holidays, most likely they will say "yes." Instead of working your usual 40 hours, perhaps you can work an extra 10-20 hours to get that extra income easily. No need to look for another side job or hustle; just earn more money and hours from your current job!
-Roger Senpai, Rogersenpai.com
#11 Rent your extra rooms
I own a very large home, with a lot of entertaining space, and have rented out my own extra rooms when I travel for work. By monitoring availability calendars, I've been able to keep the house filled and can charge higher than the average nightly rate for weekend stays.
I benefit from the income, and my guests get a fun house to stay in, with lots of other interesting guests for them to meet.
-Sara Mandeed, Bestofourhome
#12 Get paid to play video games
A creative way to make money from home is to get paid to play video games. Paid gaming could even be a full time career with some gamers making $10,000 per month. There are various legit ways to do just that ranging from becoming a game tester to becoming a pro-gamer or starting your own YouTube channel, monetizing the livestreams of your gameplay.
There are some expenses involved however. You need at least a gaming console or decent gaming PC with heavy duty processing power, a webcam and headset. Paid gaming is by no means an easy career but if you make it, you can have a career that is both fulfilling and pays well.
-Ioanna Karelia, Beyourmaverick
#13 There are lots of things you can do
1. If you are an expert in a subject or have skills you can share, you can create a course on skillshare. 30% of Skillshare membership revenue is paid to teachers as royalty. You earn money based on the number of premium students watching your class. Additionally, Skillshare also provides teachers with affiliate links and you get a $10 referral fee for anyone who signs up using your affiliate link.
2. Resell your pre-loved items on eBay & Facebook Marketplace: Do you have any items lying around in your house that you don't need anymore? Clothes, Shoes, furniture, etc. List them on eBay and Facebook marketplace and make some money off them.
3. Be an Interpreter: If you speak more than 1 language, you can sign up to be an interpreter and earn from £16-£20 per hour. All you need is your phone, internet connection, and a lot of discretion!
- Miss Gaye, Theprocesstoolbox
#14 Use your home
Rent out extra space as storage. If you have unused space in the basement, a shed, an empty closet, or an extra room, you can let other people pay you for storing their items there. You can charge around $150 a month for a 10x10 foot storage space.
Plant fruits, vegetables, and flowers to sell. Turn your huge backyard into a garden with fresh fruits, vegetables, and flowers that you can sell in the neighborhood or in the local market. You can let people pick fresh ingredients from your garden for a fee.
Rent your place as a venue for commercial ads or films. Your home can be a shooting site for advertisements and movies. You can list your property with Set Scouter or Giggster and earn around $1,500 a day.
#15 We moved to a strategic place
We make $10,000 per year because of our home's location. Let me explain. We used to drive our son to school 5 days per week (1 hour) as well as commute to offices (multiple hours). We moved strategically so that our son can walk to and from school and so that we can work directly from our home and minimize our driving. This saves fuel, car costs, and most importantly time. We are making at least $10,000 additional per year from the location of our new home.
-Brooks Conkle, Brooksconkle.com
#16 Consumer surveys
Brands are always looking to learn more about consumer interests and shopping behaviors. They are willing to pay money to get inside a customer's head. There are dozens of sites like Swagbucks, MyPoints, and Inboxdollars that offer paid surveys, free samples, cash back shopping, and more. While it's not a true full time job, many people earn enough money to use towards groceries, medical bills, and gifts for the holidays.
- Dannie Phan, Creative Marketing Manager, Prodege, LLC
#17 There are many things you can do
1. Take part in online surveys
Did you know that a lot of research companies pay people to know their opinion on different matters? These companies use research to help their customers create better products or improve existing ones.
But for us, it means that there is this great opportunity to share our opinions and get paid from the comfort of our home.
You can take part in online focus groups or join small surveys online that take a couple of minutes of your time.
Taking part in online surveys is a great side hustle that can bring you extra cash.
2. Play games online
I imagine your surprised face. Do people get paid to play video games online? Yes, that's totally true.
Some research companies offer participants games to see how good the game is and what can be improved.
3. Watch videos online
This is another option that goes along with playing video games online and participating in surveys.
Join a research panel that specializes in videos, watch them, and get paid.
All these three ways to make money online for me is a great way to kill time plus make extra cash. I can hop on the phone, complete a small survey, and get paid instead of pointless social media browsing.
4. Write an ebook
Another great way to make money from home is to write an ebook. As super difficult as it sounds actually it is a very easy process. You don't need to write a huge novel. It can be a short ebook based on your research made in college or advice based on your professional career. Whatever is worth sharing. Plus, publishing an ebook is very easy.
5. Sell crafts
For you creative souls out there, selling crafts is a good way to make money. You can start with anything, from bath bombs to t-shirts with custom prints. Just let your imagination fly in search of what you love and do best.
6. Teach English to foreigners
A lot of people learning English look for a native speaker to level up the language. You don't have to teach academic English. Just help foreigners improve their English by talking about everyday life and the things you love. Plus, get paid.
Additionally, here are some jobs that are easy to acquire without previous experience or a specific degree:
- virtual assistant
- social media management
-Maria Potehina, Call It Adventure

#18 Publish ebooks
One of the best ways to make more money in December is by publishing ebooks. Ebook sales rise around this time every year, as people get brand new e-readers, tablets, and other devices to enjoy digital works. Moreover, 2020 has been a banner year for ebook sales, for reasons we've all lived through.
You can publish your ebook on a topic you're familiar with, then promote it for free on your social media, relevant forums, and on sites specifically for book promotions. You don't have to be an expert publicist to find places to promote—just think about what you know and where you usually visit online.
If you don't have expertise that works for a non-fiction book, try your hand at fiction. Romance novels sell particularly well, as do mysteries and holiday-themed fiction for this time of year. Even getting that book you've always wanted to write off your chest can be profitable, so long as it's something people want to read.
-Chris Laan, Designersheds.com.au
#19 Sell your skills
There are many ways to earn money from the comfort of your home. You can do pet-sitting or babysitting, sell some of your old (useable) stuff online or through a garage sale, or you can rent out your car or parking space/street slot. You can also sell your skills (if you are skilled enough) like drawings/paintings or carving/sculpting. The bottom line is that you are solving someone else's dire problems and/or deepest desires (they are more willing to pay for it than we might think.)
-Seb Hall Founder & CEO, Cloud Employee
#20 Save money, and become a freelancer
Christmas is fast approaching but not everyone is privileged to join in the fun of doing shopping galore especially for those whose jobs have been affected during the onset of the pandemic. In order for one to earn extra income to afford Christmas spending, here are several tips you can follow: First is by saving up money. There is no better solution than to set a spending ceiling and sticking to it. Next, is by engaging in Freelancing. Writing content for a while can give you enough income you can spend in this coming holiday season.
-Lewis Keegan, Founder of SkillScouter
Gregory Golinski
Greg loves parking and video games.