How Does Your Business Deal With The Covid 19 Crisis?
20th August 2020
I don't think we'll ever forget this year 2020. The covid 19 crisis has changed so many things in our lives, mostly for the worst, but sometimes for the best too. Offices have also changed. The vast majority of businesses have been hit hard, and too many companies, even household names, have gone under.
Yet, other businesses have managed to survive and even thrive during these hard times.
The team at YourParkingSpace asked top company owners how they've dealt with covid 19, and what kind of measures they've taken to survive as a business. More importantly, we asked how they ensure their employees and customers' safety during a pandemic that's far from over.
**Would you like to participate in this roundup? Send me an email: gregory (at) yourparkingspace.co.uk
Here is what our experts have to say:
#1 I amped up our online presence
I own WorldWise Tutoring, which provides in-person services in Chicago, Dallas, and Houston to students of all ages and abilities in all subjects. When schools were shutdown, we moved our instruction entirely online utilizing zoom, skype, and google docs. The transition was simple for us since we had already been offering online lessons internationally for nearly a decade. Contrary to what many people think, COVID-19 was not good for our business. As teachers stopped teaching anything new and tests were cancelled, our self-sufficient students were able to manage their e-learning without us. As families were in survival mode, we received just a few new clients in the spring.
In order to survive as a business, I amped up our social media presence across all platforms. I maintained daily engagement with our potential clientele. I also began to offer free events and resources, such as free virtually proctored tests and free "Ask an Expert" Lives. Additionally, I started a Summer Enrichment Program with 23 online courses ranging from Chess to Coding for students ages 4-19. The key was listening to our targeted demographics pain points and then developing services to meet their needs. Now that schools are re-opening, we are offering in-person 1-on-1 and small group sessions with strict precautions in place.
Our instructors and clients will sign general and daily waivers indicating that they agree to safety measures such as temperature checks and mandated masks. While there is an investment in making sure our practices and waivers are legally sound, I suggest any business that is offering face-to-face services to consult with an attorney to make sure they are doing their due diligence. Then they ought to weigh the risks against the benefits. For us, providing essential services to students is worth the risk.
-Lindsey Wander, founder of WorldWiseTutoring.com
#2 We made sure our escape rooms were safe for everybody
Escape room businesses were deeply affected by the coronavirus and we had to quickly adapt our work-hour policy.
In our escape rooms the game masters have now flexible schedules, they only need to come to the facility when there is a game booked in advance. We have a completely online reservation process, and we developed a backend system which allows us to update our availability real-time with different custom parameters (eg. number of simultaneous games allowed).
We have made a fun, yet serious video about our enhanced COVID-19 safety and cleaning guidelines for our players. You can watch it here.
#3 We've been as flexible as possible with our employees
When Covid-19 hit and we had to go to fully remote working, our top priority was to make sure we were prepared and everyone had everything they needed to work from home. This meant quickly organizing any missing equipment people may not have had at home, or making sure everyone had access to the cloud drive and all our project management software etc.
We don't technically need to work from the office, so it was very early on in the crisis that we asked everyone to start working from home when possible, so by the time the orders were put in place to stay at home, we were pretty much ready (with some small teething issues of course)! We've been as flexible as possible with our employees in terms of schedules and supporting them, and in return they have worked really well as a team to maintain the business the best we can.
-Jenna Carson, HR and Marketing Manager, Musicgrotto.com
#4 We wanted people to feel comfortable at work
Being a photographic business we were able to adapt to COVID measures and in particular social distancing better than most. We paused all indoor bookings and close up shots indefinitely until the ban was lifted.
However, with outside shots, our team was able to keep more than a safe distance when shooting people. Of course, objects, wildlife and building shoots were unaffected.
We did equip all our staff with the required PPE and anyone not comfortable working within this time could either join the furlough scheme and work from home or they could assist with administration tasks for the interim period. We wanted people to feel comfortable at work, and if not we wanted to give them other options.
#5 We make sure to keep our clients and our staff safe
I own a boutique holistic care and make up salon. We use only organic, non-toxic, sustainable practices in the salon.
We are very happy to be back at work, and we have been taking extensive measures to keep our clients and our staff safe. We are at boutique salon, so our normal practices were very much one on one very clean nontoxic products so your breathing and less chemicals to begin with.
Since opening back up we have had to change around our stations so that we are keeping up with the 6 feet apart, we only allow one client per stylist and we only have two stylist working at a time. We also ask that everybody waits outside until their stylist is ready for their appointment. We are taking everybody's temperature they have to fill out a Covid waiver asking them where they have been and if they've been around anybody with Covid within the last two weeks and we require everyone to wear mask.
-Jacquelyn Rodriguez, founder, Enlightened Styles
#6 We used digital marketing to our advantage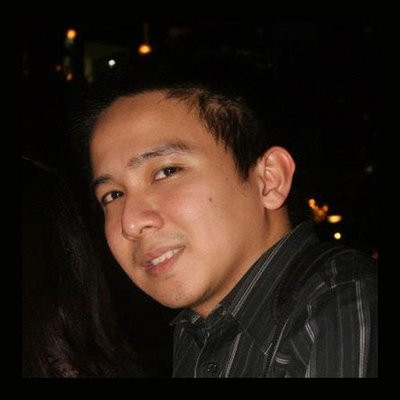 For us to survive as a business this pandemic, we just took advantage of digital marketing, particularly Search Engine Optimization (SEO), Search Engine Marketing (SEM) and Social Media Marketing (SMM). Fortunately, we were able to get qualified leads and we were able to close some accounts to cover for those clients that were affected negatively by COVID 19.
By mid-March, we already asked our team members (10-man team) to work remotely or work from home. Up until now, we still have that work from home setup.
In these difficult times, I would suggest for other businesses to exercise empathy on their employees. Just remember this quote we found on Twitter which is especially true during this time: "You are not working from home; you are at your home during a crisis trying to work."
-Patrick Garde, Co-Founder & Technical Director, Exaweb.com.ph
#7 We installed hand sanitising stations and sneeze guards
Before COVID-19, Evoluted allowed employees to work from home up to 4 times a month. So, when the government instructed everyone to stay at home, this made the transition of moving our team to full-time remote work easier. We stayed remote for around four months, relying heavily on video calls and Slack for internal communication and even for socialising.
Our office is now open at a reduced capacity, to re-open safely, we installed hand sanitising stations, sneeze guards' in-between desks and employees must maintain social distancing at all times.
The Evoluted team have continued to work hard throughout the pandemic, which has led us to offer employees the option to work from home full-time, we've introduced a desk booking system to facilitate this new flexibility. As we'll have employees remote and in-office, we're creating more independent spaces so we can continue to host virtual meetings effectively.
#8 Working from home can be bad for productivity
Our employees are still working from home. It's unsafe to call them back to the office now as the number of corona cases is increasing in India.
Our team is not as productive when they work from home. This is my 15 years experience. When I was an employee I have also experienced the same. The context at home is different. The distractions are many. The second challenge, while working from home, is that inter team coordination is very poor. Zoom can't solve it. Zoom comes into the picture when the team raises an issue. But often, a colleague is committing a mistake in his/her work and he/she doesn't know that he is making a mistake. Another case is that many times a colleague is misinformed but he/she doesn't know he/she is misinformed. Such issues get highlighted fast when we are working in the office. They don't when we work from home.
So as business leaders we can tackle it to some degree by being a micro manager for a few days and having repeated telephonic conversation. The key consideration while designing a return to work plan is to ask junior employees to come back to the office first. Seniors are easy to manage and the need for micro management is to a lesser degree. Juniors need close watch.
#9 Always be prepared
It's hard running a business, and it gets even harder due to the current situation. This COVID-19 has made a tremendous impact, and we have to deal with it to survive.
My ability to adapt to changes has helped me a lot. I realized that remote set-up works perfectly fine instead of just shutting down our stores. The flexibility of remote working benefits my employees. I asked them to stay and work from home until this pandemic subsides. My employees helped me a lot in communicating and interacting with our clients. It becomes easier to reach out and market our products and services to them. I noticed an increase in our sales and revenue, and we have gained new clients and retain loyal ones.
Our current situation changes a lot of things. Being able to respond and act appropriately could help your business stay on the ground. Look at this as an opportunity for improvements. Giving up is never an option. This uncertainty will come to an end. Always be prepared and plan for more changes that are coming your way.
Thanks for taking the time to read my insights and tips on how to survive in this pandemic. Please don't hesitate to reach out to me if you have any questions and further clarification. I am looking forward to reading the final results!
- Dennis Bell, Founder, CEO of Byblos Coffee
#10 We are taking every step to keep our employees safe
We are doing everything it takes to safeguard our employees and their families from the deadly coronavirus. We are directly addressing the effects of COVID-19 and providing support to our communities where it's most needed, recognizing their very different socio-economic factors. We have employees from different regions of the world. To make life easier for them, we have asked them to work remotely.

Those who live in the town where our office is located can come to work, and we ensure that they wear face masks and use hand-sanitizers. Our new office structure ensures that social distancing is always maintained. We are giving medical facilities to our every employee no matter where they work and ramping up COVID-19 testing system throughout the organization to understand the extent of the virus' spread.
- Veronica Miller, Marketing Manager at VPNoverview
#11 We had to reposition our brand
As a London-based SEO agency, to survive, we had to slightly change the way our brand was positioned. We've always been SEO eCommerce specialists but the end of March I realised we had to adapt and become "eCommerce specialists" and not just SEO. To keep clients, we emailed everyone on our email list each week with trends, reports, summarised steps they should be taking to keep going as a retail business. This switch definitely helped us switch our value proposition from just SEO to all-eCommerce.
Our office model has also been transformed. We asked our staff to start working remotely on 13th March. We cut our contract with the office space and are now focused on being remote until the end of the year with an option for employees to purchase WeWork workspace when they want throughout the month as a business expense, to allow for that flexibility until January.
- Antonio Wedral, CEO and Co-founder, Novos
#12 It's important to prepare the "day after"
Despite being mostly out of action for the last few months, car rental services from airports - when resumed will be jam packed.
The release from lockdown will be staggered and travellers will be wary of sharing a cab/taxi with another person, much less being on a shuttle bus, so our business will be placed under undue stress.
For the first weeks of lockdown we allowed our staff to get involved in full deep cleaning of the cars as it is hard to do all at once due to them being hired out in batches. We allowed our whole team to be able to work from home from when business started to dip. Once restrictions started being lifted we implemented flexitime as schools weren't open yet and hence the parents on our staff still had to arrange childcare and transport etc.
We also funded some online training for our manual staff, so that they could learn what the admin staff do and upskill them during their downtime.
#13 We implemented temperature checks
As a label manufacturing company in Southern California, Covid-19 hit our business hard. We asked our sales employees to work remotely and they still do. All non-manufacturing employees are encouraged to work from home. Some come into the office one or two days a week. If employees come into the office, they must wear a mask.
However, manufacturing obviously can't be done that way. So we asked all of our manufacturing employees to do temperature checks before coming into work. If they have a high temperature, they are not allowed to come into work until it drops down to healthy levels. We have also provided all of our employees with disposable masks.
All employees are required to wear masks while they work in the office or manufacturing facility.
- Craig Moreland, President of Coast Label Company in Fountain Valley California.
#14 You need to take precautions with field staff
Being a remote business, we were luckily able to avoid many of the issues which brick and mortar businesses had with the pandemic, however, we did still need to take precautions with field staff. For any businesses operating or looking to operate remotely, this is something I urge you to think about.
Remote business doesn't always mean staff are necessarily going to be isolated, and you need to implement safety procedures which will cater to those staff who will be interacting with one another or customers in-person. Taking the right precautions (i.e. social distancing, wearing a mask, adjusting safety policies, etc.) are essential to the well-being of your business and can save both you and your staff a lot of time and money, and can avoid anyone falling ill. Remember, just because you're remote, doesn't mean you're untouchable.
- Carla Diaz, Cofounder of Broadband Search
#15 Our employees' and contractors' health comes first
The employees and contractors that work for and with our organization are the backbone of the business. Their health and wellbeing needs to come first, always. We closed our office and moved all of our corporate employees to remote positions. To support continued team unity and collaboration, we've invested in tools that all us to stay in touch organically throughout the day. Team members jump in and out of chat conversations and video calls while tracking team progress toward shared goals in task management software..

Our service connects contractors in the logistics industry with companies needed transportation assistance. As a gift to all the active contractors on the platform still doing essential work, our team sent face masks to ensure each of them had this important PPE on hand for any work they might do.
We'll get through this pandemic, but only if we prioritize what matters - each other.
- Shaun Savage, CEO and Founder, Goshare.co
#16 We improved our digital presence
We went digital! Before COVID, even "digital marketing agencies" depended mostly on their in-person meetings to receive new clients. However, as COVID made it impossible to organize face-to-face meetings (especially in New York City), we took this opportunity to expand our digital footprint. We optimized our website and focused on producing great content to increase our discovery on Google. We swapped events for digital networking and zoom panels (webinars).
As New York City went into a lockdown, we allowed all our employees to work from home. We maintained our regular schedules and ensured we increased the frequency of our meetings to maintain consistency and quality across our work.
By improving their digital presence, businesses can take advantage of rising social media usage and increasing online purchases. Today, we think of Google and social media as great real estate - foot traffic has turned into web traffic, and optimizing your online reach allows far more exposure to your target demographic.
- Amra Beganovich, Co-Founder and CEO, Amra & Elma
#17 Safety is the most important
Safety is key, for both our employees and our staff! You really need to make sure that what you are asking is safe. Ultimately, if you can support home working then this should always be the number one priority.
You also need to think outside of the box when it comes to remote working. While you are not able to fully complete some tasks, are there some that have taken a back seat?
- Adam Korbl, Founder & CEO, ifaxapp.com
#18 Keep the communication open
Employers can use any and every opportunity to keep staff informed. Communicating by email, by phone to certain workers who do not use their email or have no connection to email, and having a separate section for COVID-19 employee alerts on the website or intranet.
Establish a special phone number which can be used by workers to find out more about job conditions. Supervisors must respond to staff to allay concerns by offering information and evidence, as best as they can.
- Eliza Nimmich, Co-Founder/COO, Tutor The People
#19 We care for our employees' mental health
Most of our sales and deals are clinched in person so we will have to integrate staff back in a staggered fashion.
We'll offer the opportunity to staff who feel more prepared, mentally to come back in, allowing the more vulnerable/affected more time at home before they are ready to return to work
We'll make sure that every person who returns has a return to work interview to check they are ok to return to the job and also for us to advise them of new protocols.
Initially, we will limit 2 customers in the business at a time, similar to how stores are doing. As more employees return we will slowly raise the maximum capacity of customers inside.
This may be lowered again, or even paused should we encounter any unexpected issues.
We'll reassess our sickness policy to provide better protection and we will also look into different insurance coverage to protect us in the future of similar instances wherein we have to close the business again.
-Daniel Foley, Founder, Danielfoley.co.uk