Will Road Trip Blogging Survive Covid 19? Travel Experts Roundup
8th October 2020
Up until 2020, travel blogging was incredibly popular on the web. Many influencers managed to grow a huge following and earned a living by publishing articles about their road trips in exciting countries throughout the world.
And then Covid 19 happened. It disrupted global travel, resulting in many bankruptcies, job losses and lost income. Huge companies disappeared overnight, and for the first time, road trip bloggers had nothing new to write about and saw their traffic melt like snow in the sun.
We asked road trip bloggers their opinion on this crisis, and how they managed to cope this year. Let's hear what they have to say:
#1 I pivoted to launch an online course during the pandemic
As a professional traveler grounded at home amid the pandemic, I needed a way to harness my creativity, share my love for travel and pave a path forward for the next generation of travel industry pros. Spending countless hours scrolling TikTok and dabbling into some content creation for fun, one of my travel TikToks suddenly went viral garnering over 2million+ views and sparking conversations with curious college students and young professionals desperate to break into the travel space.
I'm a travel writer, blogger, content creator, and PR pro + soon recognized the untapped whitespace for this gen-Z market with limited resources and launched The Roundtrip Collective. Blending my expertise in the travel space, I launched the first-ever program for travel dreamers, unlocking ways for them to turn their passion for travel into their dream job through online courses, one-on-one mentoring, access to industry pros, retreats, and more..
The Roundtrip Collective's company mission is to ignite the travel industry's future generation and create a community of ambitious students at a time when we all crave community and connection.
-Lindsay Paige Stein, founder of The Roundtrip Collective
#2 I want to have a few side gigs while the travel industry recovers
I have been surviving on savings, a small amount of advertising income, a few sponsorships and sponsored posts, and am building up alternate affiliate income streams as I can.
Luckily I moved to Bali right as the pandemic hit, so I have been able to survive on a fraction of the costs I had previously been living on in Melbourne or LA.. I am living in accommodation (with my partner) for less than $20 USD/night and surviving mostly on savings and what is left of my blog income.
Of course my traffic and affiliate income have taken a HUGE hit, but I have been writing articles on keywords which are not directly related to travel, e.g. articles on different types of quotes, travel films, or destination inspiration, that are gaining SEO traction. I have been building content around affiliate products people are actually buying at the moment, such as road trip and camping products, and pitching companies to secure a few different sponsorships.
In the meantime, I have been able to secure a few photography and web design gigs on the side, and am building my portfolio online while my blog income is still in the gutter. Personally, I know travel blogging is my passion, so rather than pivot completely I want to have a few side gigs while the travel industry recovers.
#3 I had an incredible experience in Cabo Verde
I just started blogging full-time in January, it was all planned, nothing could fail, had enough savings.... but then in less than 1 week all my income streams were down to 0. Nobody wanted to read any more about travel.
Luckily, I just move to Cabo Verde, where I did the quarantine and where I could also live at a fraction of the costs as in Luxembourg. On top, I got to help so many people in need here. It made me realize that my situation was still okayish whereas people here had no savings at all. Hence I stopped blogging for some time and helped to distribute food, creating online events to promote Cape Verdean artists etc.
Hence, I wanted to get back to blogging, since I love writing and creating content! I shifted my content and stopped publishing about Destination, and did general travel guides, gift guides or how to enjoy the outdoors in a respectful way. Indeed all my hiking guides went up soon again!
On my Social Media I continued on purpose not mentioning the pandemic... I wanted to focus on bringing joy and positive thoughts during these times. I just hope that the "back to normal" will not take all too long.
#4 I kept busy in the face of adversity
There's no doubt that watching paid campaign after paid campaign disappear, dissolve and self-destruct was painful. Living somewhere with one of the toughest lockdowns in the world meant that even local travel wasn't much of an option.
However, my online writing course flourished and I developed new ways of sharing skills from my broadcasting career with an online masterclass Learn to Love the Camera. I've also launched "Find Your Focus" sessions, repurposing my triage skills from my former career as an ER doctor into helping people deal with the overwhelm they face now. And the world will always be there. People will always long to travel.
I've continued to post photographs and videos from around the world and interviewed people across the globe. Why? Because it's my passion and purpose and because I think it's important that we remember how interconnected we are. Perhaps more now than ever. And as people are turning to road trips more and more, I've also compiled my decades of experience into our Road Trip Planner for People Who Hate Spreadsheets.

-Abigail King, founder of Inside the Travel Lab
#5 You have to stay positive
Although the outlook looked dim, I continued to press forward. I have continued to post travel blogs, content on social media and even started a travel podcast during the pandemic. You have to keep the mindset that travel will come back. Therefore, you continue to post content about staying safe while traveling, where you can go when travel comes back, and how you will travel in the future. People want to travel and they want to do it safely. Your content is now about safe and fun travel. And you continue to show up every day so when travel comes back, your clients know that you are still there.
-Erica James, Erica James Travel
#6 We came home and started writing about other topics
After being nomadic for three years we moved back to Amsterdam the beginning of 2020. Our idea was to travel less in 2020, but little did we know a pandemic would be the reason for that. Projects got canceled, all our travel plans were postponed, our traffic dropped, and so did our income. Of course, we were very sad and stressed but quickly we knew we had to switch the button and get creative a different way.
We started writing about lifestyle LGBT topics, about lesbian movies for example. And luckily that helped us to get some of our traffic back during the pandemic. It's also a good time to do things we always postponed, like updating older articles and work on the back-end of the website. And we started something completely new! Besides traveling the world, we love to cook. So in March we started a food blog with vegetarian and vegan recipes.
These are definitely not the best times to be a travel blogger, but we believe if you are able to adapt to the situation; your business can survive!
-Roxanne Weijer & Maartje Hensen, Once Upon A Journey
#7 We focused our efforts on local tourism
Covid19 time has helped all of us to focus on the way forward for our business. For this, from Rumbo Malabo, we focused on local tourism over and above international tourism knowing first what our compatriots seek or demand from us. We have postponed large-scale activities at great expense to the detriment of small activities and investments in more playful and accessible activities. With this move, we are able to cover our operating cost until travel recovers its routine.
#8 I mostly focused on my non-travel websites
The huge drop of visits on my travel blog has led me to focus on updating existing content to stay relevant in the future, refocusing my website on new types of content about the recent staycation trend and travel hygiene. However, since March, I have mostly focused on my non travel websites as there is no sign of short term travel restart. Financially I have mostly been surviving on my savings as earnings of my travel blog have dropped by 90%, and still hoping for a fast borders opening and traffic surge, however it most likely won't happen this year.
- Yoann Bierling, Wcifly.com
#9 Luckily, my website visits have increased
I have learned to pivot my travel business into more advertising and travel campaigns versus the endless paid travel I was doing before. Lucky for me, I figured out a way to increase my website visits and continue to get great campaigns working for brands within the travel community! Local USA travel content is doing well since most people are doing road trips these days. I just pivoted and it is working for me!
-Cacinda Maloney, Pointsandtravel.com
#10 I take time to do things I never have time for
Other than practicing extreme patience, one of the things I'm doing to survive is working on all the items I can't when I'm usually traveling the world. I have been catching up on projects, writing scripts to film. Additionally, I have been writing a book about my 2 NDE's and how some of my experiences can help others. Other things I have been working on are aligning items for travel projects I had to put on hold in March 2020. Lately, I have been looking for opportunities and places that will allow travel. At the end of the day we all have to survive and travel is a big part of my business I want to continue. For a guy that's almost died twice, I'm already on borrowed time as it is and I don't intend on wasting it.
-Gregg Jaden, Greggjaden.com
#11 I had to find new content ideas
During the COVID 19 crisis, travel content creators had to change their content game drastically. Suddenly you couldn't promote faraway destinations anymore. I personally switched my content to destinations closer to home, staycation ideas, international recipes and ironically, encouraging people not to travel!


Traffic to all travel topics decreased substantially, so finding these new content ideas was crucial. Personally, I've had the most success by sharing recipes from all over the world since people at home explored new hobbies such as cooking.
I believe travel bloggers now have the responsibility to promote safe and responsible travel and thus be role models for others.
-Emma Verhaeghe, Emma's Roadmap
#12 I try to see the funny side of things
My travel blog has been a part-time thing, so at the moment I'm publishing content that's been on a backlog. I've also done a lot of memes and jokes relating to how the pandemic has affected travel.
I'm currently doing content marketing for a transport management software company, so that pays the bills! There are others here (in Australia) who are reliant on government support and payments as they've lost over 90% of their income.
-Anthony Bianco - Travel Writer and Blogger - The Travel Tart
#13 I focus on local road trips instead of international travel
When the pandemic started and the world's borders shut down, I decided to return back to my hometown in Canada from abroad. Knowing that local travel would come back first, I moved away from writing about international travel and started publishing road trip guides and itineraries for Canada, which quickly took over as my most popular content. As a result, when restrictions eased for local travel, I was able to partner with two local tourism boards here on press trips. I've also started writing more about hiking which is another passion of mine, which many people are trying for the first time due to the pandemic.
- Lora Pope, Explorewithlora.com
#14 Never give up
I'm a travel blogger/speaker who lost all my work and had all my travel canceled. So I looked to my home state for adventure, and am currently 8 days into a 38-day Run Across Minnesota! I figured even if laws change and we can't leave our states, I can still provide my fans an adventure from their smartphone. Plus, I've actually been able to get more sponsorships for this project than during pre-COVID time. Bloggers/companies who learn to see this pandemic as an opportunity, and adapt, rather than a coffin nail, are the ones that will survive.
#15 Solo travel is better for social distancing
TravSolo has been able to survive because solo travel continues to trend up; it is much easier to practice social distancing and good hygiene guidelines while solo traveling. A big part of solo travel was to meet people from all walks of life and making new connections, now transforming into more road trips, hiking, camping and nature adventures. We continue to share past travel pictures of our users on our socials, to continue helping people keep their travel mindsets and keeping them informed on what countries have opened up for travel. Another way to bring us travelers together is to share our past travel stories with each other, allowing us to express ourselves through our many personal experiences.
Travel bloggers usually have side hustles, in order to supplement their income to continue their nomad lifestyle. With travel sponsorships going down and some travel restrictions in place, they will have more time to focus on their side hustles moving forward until we get back to a sense of normalcy.
-Chizoba Anyaoha, Co-Founder, TravSolo.com
#16 Fortunately, there are a few positives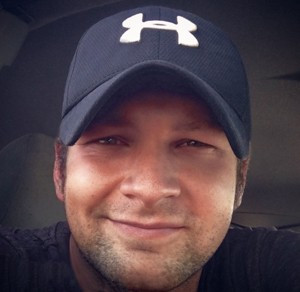 The COVID situation has definitely been difficult for me as a travel blogger, but since domestic travel has re-opened here in Indonesia my wife and I have been able to explore Bali and other tropical islands like Sumatra and Sulawesi. The other positives are that things are cheaper, cleaner, and there are way less crowds. And even though I have less to blog about lately, I've been catching up on blogging some of my old travels, and my Vimeo and YouTube channels have seen an increase in viewers because everyone is stuck at home watching online videos. Things are still not great as a travel blogger, but we're surviving!
- David, Theworldtravelguy.com
#17 We decided not to pivot, but to improve what we already have
When covid-19 first hit Europe and the USA, from mid March to June, travel has come to a complete halt and the impact was immediate and devastating.

We saw a 70% decrease in the number of readers on our website and our income declined about 98%. But when many places started to ease travel restrictions in summer, lots of people looked for last-minute vacations close to home. In summer, we had just about 35% fewer readers than at the same time last year, but our income was still about 60% lower…

Now that the summer holidays are over, we expect very little demand for travel in the next 6 months. Needless to say, many businesses in the travel industry will not be able to survive this. It's somewhat easier for a blog as fixed costs are quite low, but still, many travel bloggers are pivoting their businesses. Many people I know started new blogs focused on domestic travel.

We decided not to pivot, but to improve what we already have. We are taking this time to revamp our old blog posts and catch-up on the backlog of article ideas from past trips. Travel will recover and it's just a matter of waiting this out and building an even stronger business so that it can bounce back when travel demand increases again.
-Jurga Rubinovaite, Fullsuitcase.com
#18 We just launched a virtual tour
On Location Tours has been in business for 21 years. We are one of the largest TV/movie tour companies in the world, and operate in New York and Boston (we had LA set up to start in May!).We are barely hanging on by a thread currently, but just launched a "Friends" virtual tour package that we are working on marketing in order for it to bring in the revenue we need to survive. We have cut down our tour marketing, such as our Google Ads, just until tours start up again. We are operating with only a couple of employees. In addition, we cut down on all costs related to operating, including our office space.
-Georgette Blau, On Location Tours
#19 Travel has changed, and so did we
At the beginning of COVID everything shut down and revenue as a travel blogger shut down as well. After the first 6 weeks or so, people started to plan to travel again just in a different way. Vacations transitioned to local trips or went to smaller destinations. Travel bloggers who have been able to meet the needs of these travelers by creating content to help them plan their trips have been able to recover traffic and revenue.