Laia is responsible for championing the YourParkingSpace brand across a number of communication channels, devising and implementing campaigns to drive website and app traffic, boost booking numbers, and generate awareness of YourParkingSpace.
Q: How did your journey start at YourParkingSpace?
A: My journey began at YourParkingSpace as a Social Media and Marketing Assistant when the Marketing team was smaller. However, since then, the company has experienced significant growth and our team has also expanded in size, bringing with it both exciting opportunities and challenges. It's being a thrilling ride!
Q: Why did you choose the Social Media and Marketing Assistant role at YourParkingSpace?
A: Right after the first interview, I had the feeling that YourParkingSpace was going to really boost my professional and personal growth and, after a year, I can safely say that I was right. The Social Media and Marketing Assistant role really was the best way for me to learn about Marketing Communications from the ground up. It helped me to solidify my skills and gave me the confidence to achieve my goals of progressing and fulfilling a new position as a Marketing Communications Executive.
Q: What does a Marketing Communications Executive do at YourParkingSpace?
A: Some of my tasks include providing valuable insights into the brand's awareness, positioning, and health, as well as promoting YourParkingSpace through PR, SEO, and social media.
Also, I collaborate with other teams such as videography, and product development team to ensure that digital marketing efforts align with the overall company strategy.
Q: What is the culture like at YourParkingSpace?
A: YourParkingSpace's culture has open communication and warmth; everyone is positive and supportive. Despite the company's rapid growth, there's still a tight-knit friendly feel to every individual team and the company as a whole.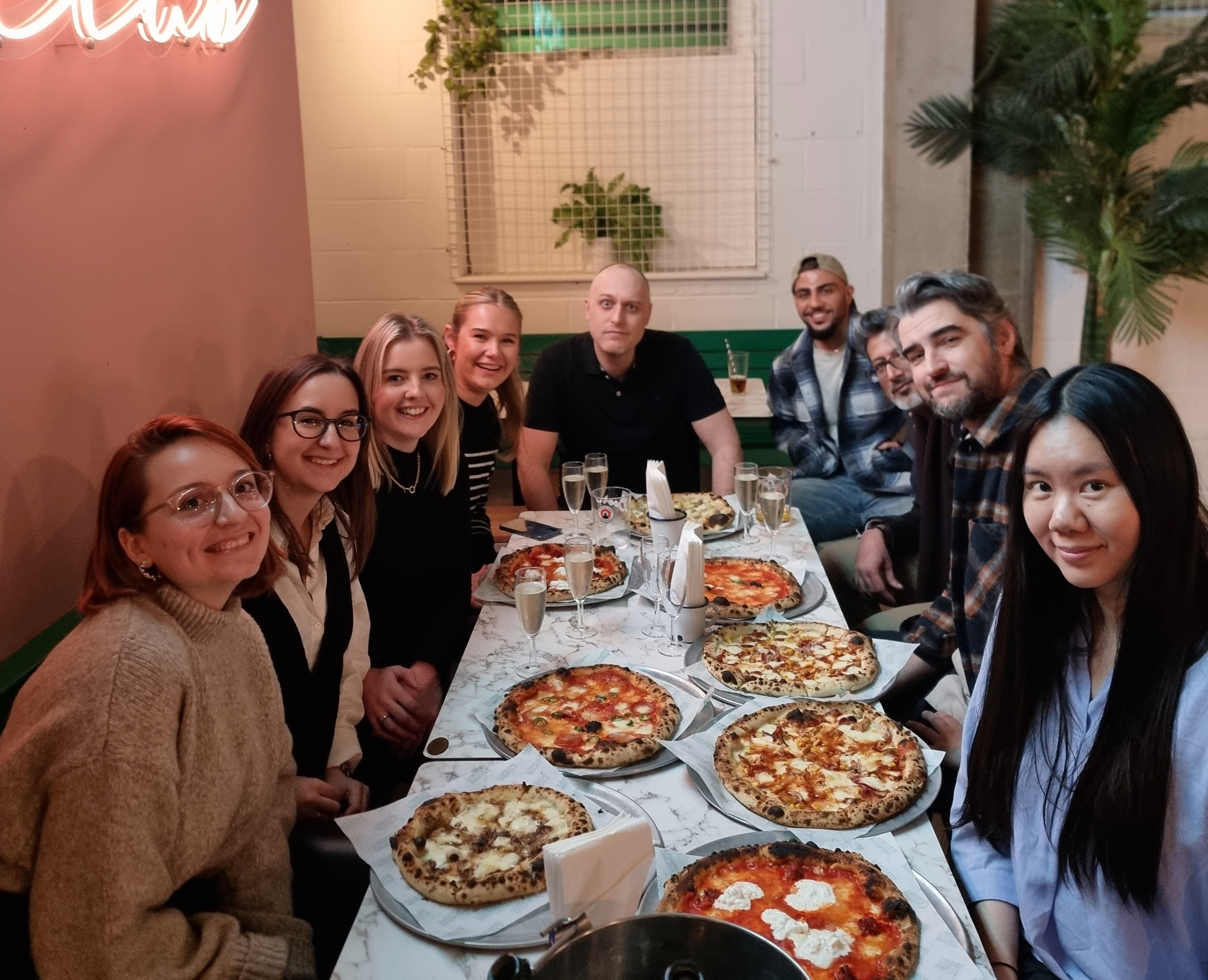 Q: What do you like the most about your job at YourParkingSpace?
A: No one day is the same and there is always something new and exciting to learn.
Q: How do you feel about the future of the company?
A: After last year's acquisition by the Flowbird group, I feel that now more than ever, YourParkingSpace will continue to grow rapidly and make huge strides within the parking and tech industries. I'm excited to see what the future holds for both YourParkingSpace and my career within the business!