The Best Things To Do This Winter In The UK
4th February 2020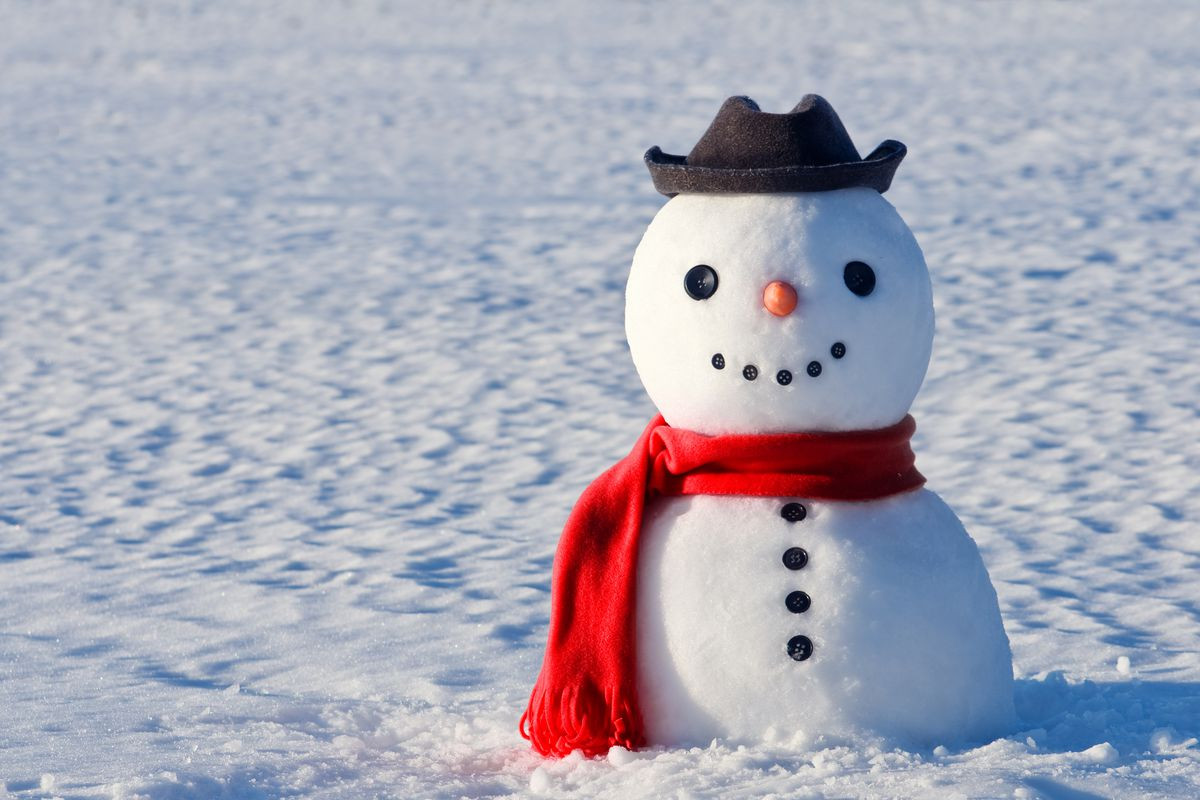 Let's be honest. The UK is not known for its fabulous weather at any time of year, and in the winter the days can seem short, dark and dreary. But don't despair, for there are still plenty of exciting things to do and awe-inspiring places to visit in the UK this winter. Check out our guide for ideas aplenty to keep you busy this winter in the UK.
p.s: need a parking space while visiting these British landmarks? Book a space in advance.
Top Things To Do When It's Cold Outside
Cosy up in a traditional country pub
Take advantage of the chilly temperatures to seek out a traditional British pub in the countryside. There are oodles of lovely little pubs nestled in country villages throughout the UK. Many of these have fascinating old-fashioned architecture, lovely log fires, and comfy seats. Spend a Sunday afternoon taking a drive out of the city to get Sunday lunch with your family at a cosy country pub. Or simply pop in for a drink after taking a stroll along country lanes.
The Cridford Inn is one such charming country pub. Nestled in the heart of Trusham in Devon, the building dates back to 825AD, making it one of the UK's oldest pubs at around 1000 years old. They offer a warm welcome, delicious food, and a wide choice of ales, wines and spirits. Definitely worth a visit in the cold winter months!
Brave the icy water to go swimming in the sea
For the more energetic among us, sea swimming may sound like an excellent idea. Don't let the colder temperatures in the winter put you off. There is a committed group of swimmers on Brighton beach who go swimming every day of the year, whatever the weather.
If swimming doesn't appeal to you, then how about surfing? The British coastline gets great waves throughout the winter months, when the Arctic and Atlantic low-pressure systems build up. The Atlantic coastline around Cornwall and Devon offers wild waves for experienced surfers, and beaches along the south coast have friendly surfing spots that are more suited to beginners.
Keep warm in a Roman bath
If you prefer not to brave the chilly sea, check out the Roman Baths in Bath. These are one of the greatest religious spas of the ancient world. The baths flow with natural hot water from the thermal springs that lie beneath the city. Take the opportunity to bathe in Britain's only naturally warm, mineral-rich waters.
At Thermae Bath Spa, the largest spa pool has a massage jet, a whirlpool and a lazy river. There is also the chance to check out the open-air rooftop pool which allows you to enjoy spectacular views over the City of Bath whilst surrounded by the naturally warm waters.
Imbibe some culture at a museum
When the weather is dreary and rain is drizzling down, where better to hide out than in one of the many wonderful museums around the UK? In actual fact, a stormy winter's day is the perfect backdrop for visiting the Mary Rose in Portsmouth. This wonderful museum will take you back in time to learn the history of the Mary Rose, which sank in 1545 after 34 years' service.
If you're located further north, perhaps consider a trip to the National Railway Museum in York. This is known for being one of Britain's finest museums. It houses over one million objects, covering 300 years of railway history.
This isn't something that you should just try on your own! But taking a snow holing and mountain walking trip in the Scottish mountains in Cairngorms is the perfect way to truly experience winter in the UK. To prepare for a night in the mountains, you spend the start of the trip learning winter skills before heading out on the challenging expedition. At the end of a day's hiking, your group will work together to dig a shelter for the night in the snow. Spend the night wrapped in a warm sleeping bag and wake up in a quiet and candle-lit snow hole that you have the satisfaction of having built yourself. Seeing the incredible views of the Cairngorm's National Park is a fantastic start to the day.
A lively stroll outdoors on a crisp winter's day can help to blow away the cobwebs and leave you feeling refreshed. The Yorkshire Dales offers beautiful scenery and many choices for different walking routes. If you're in this area, you could also visit the ruins of Fountains Abbey, which are the oldest monastic ruins in the country.
In the mid country, you could walk along the shores of Rutland Water to Normanton Church. In 1970, this church was at risk of being destroyed when plans to flood the area were underway. The local community saved the church and it still stands today. From a distance, the church looks as though it is floating on the water and this looks particularly magical in the winter.
Enjoy a relaxing afternoon tea
Head into London and experience afternoon tea as an art form at Fortnum and Mason. The 'tearistas' can help you find your new favourite blend, with over 300 years of experience. There are many other places in London that also offer excellent afternoon tea. This is an excellent idea for something uniquely British to do when the weather is not conducive to being outdoors.
Whilst in London, there are of course many options for keeping everyone entertained throughout winter. You could check out a live band, head to an art exhibition, or simply enjoy a shopping spree with the multitude of fantastic retail opportunities available in London.
Go skating on a natural ice rink
There are now many places in the UK that offer indoor ice-skating rinks all year round. But a much more fulfilling experience is ice skating on a natural ice rink in the beautiful UK countryside. There are several spots in the Fens, across Cambridgeshire, that turn into a perfect skating spot when the temperatures drop in the winter. The big flat areas of the Fens are ideal for creating a naturally occurring ice rink. Well known areas for ice skating include Bury Fen, which is a flooded meadow between the villages of Earith and Bluntisham; Whittlesea Wash, which is a flooded field north of Whittlesea; and Welney Wash, which is between two rivers. Make sure you remember to bring your skates and pack a hot drink for warming up after your skating adventure.
View some breath-taking scenery
When there is a light sprinkling of snow and the sky is a bright clear blue on a crisp winter's day, scenery in the UK can look even more awe-inspiring than at any other time of year. A bonus is that, unlike on a hot summer's day, there are unlikely to be crowds of people in the way spoiling your enjoyment of the view.
The Lake District is a beautiful place to visit at any time of year. During the winter months, popular tourist spots, like Ullswater, are much less busy, meaning that you can enjoy peace and quiet as you take a stroll along the lake side. For a more intensive walk, start in Glenridding and take a remote, hilly and rocky path for 6.5 miles to Howtown. This walking route was described by Alfred Wainwright as 'the most beautiful and rewarding walk in Lakeland' and offers fantastic views over Ullswater and the islands on the lake.
The Nevis Range Mountain in The Highlands of Scotland has 35 ski runs and crosses Britain's highest mountain, Ben Nevis which stands 1344 metres tall. The Glencoe Mountain Range also has 20 skis runs. But the most popular ski resort in the UK is the Cairngorm mountain, located in the Cairngorms National Park, between Perth and Inverness. This resort has 23 ski runs and pistes for all levels from the top station to the base. It also features Britain's highest funicular railway, which is also the only one in Scotland. For experienced skiers, there are nine runs at Cairngorm mountain that are more advanced. For beginners or those looking to develop their skiing skills, the resort offer classes at their Snow School.
As the Cairngorm mountain ski resort is situated on a high altitude and inland, this creates the right conditions for a popular Norwegian style of skiing called telemarking. Telemark skiing combines both Alpine and Nordic skiing, offering both a workout and downhill action on the slopes. It can take a while to get the hang of this style, but once you've mastered it, it is a great way to explore off-piste with lighter ski gear.
Hopefully this brief guide to things to do in winter in the UK has given you plenty of ideas to keep you busy during the colder months of the year. From keeping warm and cosy in a traditional British pub or relaxing in a Roman bath, to swimming, surfing and skiing, there is something to keep everyone entertained. So, embrace the chance to enjoy the chilly temperatures. Summer will be here before you know it!